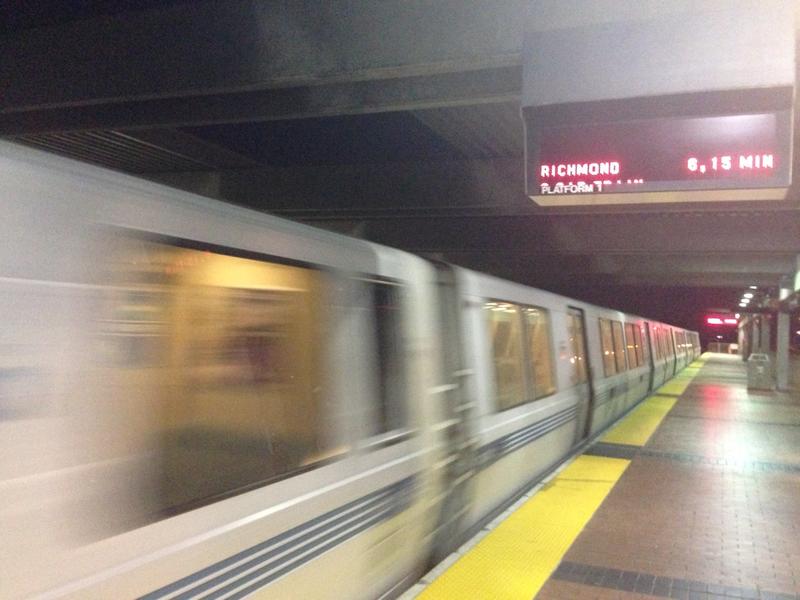 Union workers for BART have walked off the job for the second time in three months. Talks between management and the unions broke down Thursday afternoon after almost thirty straight hours of negotiations. 
Federal mediator George Cohen --who had been reporting progress all week-- told reporters outside of the building where negotiations were held that "there was nothing further we were able to do."
Cohen said he had stepped into these talks with his team because of the public interest. He said the BART negotiations "have implications far beyond that of the individual parties."
Both sides said it wasn't wages or health care payments that cause the impasse, but so-called "work rules"-- like how overtime is earned, or safety. Unions say management wants to restrict workers' rights, BART says the rules cost the agency money.
ATU Local 1555 president Antonette Bryant said they had agreed to everything but these work rules -- and that changing it was tantamount to restricting workers' rights.
"However, the last 72 hours have seen management demand new – and unreasonable – workplace authority that would give them license to abuse and extort our workers," Bryant said in a statement released shortly after talks fell through. "BART owes the Bay Area an apology for their actions as we approached the finish line."
BART said they still hadn't agreed on the salary increase, and BART's general manager Grace Crunican said the current work rules caused inefficiencies, and therefore cost money.
"We are not going to agree to something we can't afford. We have to protect the aging system for our workers and the public," she said.
As of midnight Thursday, the two sides had no plans to return to negotiations, which began in April.
BART's 200,000 daily riders will have to find another way to commute, or stay home. During the last strike in July, over half of the transbay commuters decided to do just that-- but the Bay Area was still paralyzed by massive gridlock. This strike promises to be worse, as people are back from vacation and school is in session.
Related: Here Are Your Transit Options During the BART Strike