Ras Baraka, Cory Booker Ready to Defend New Jersey Cities Against Donald Trump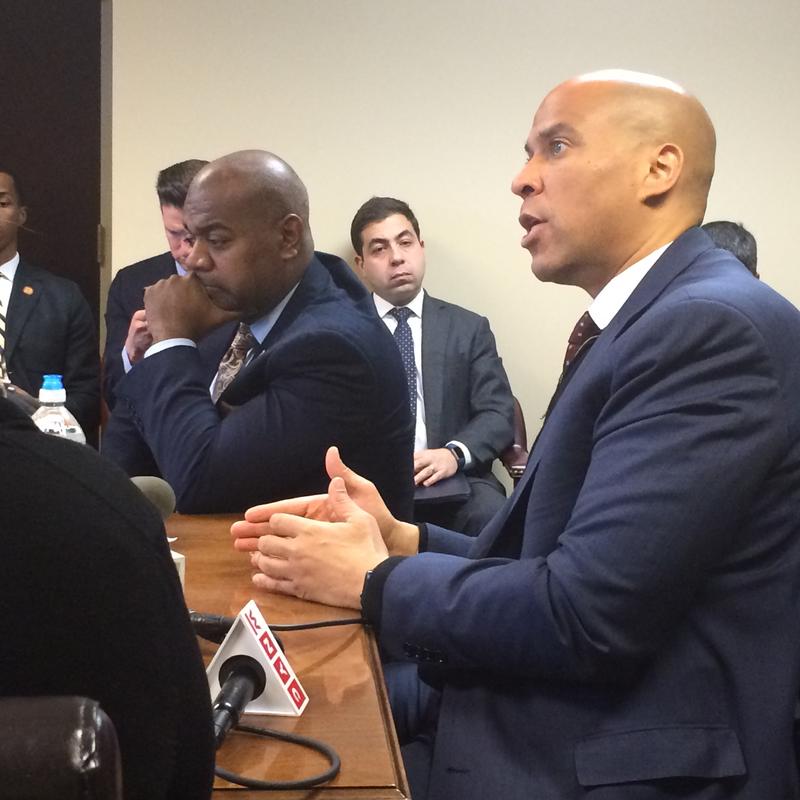 Dwayne Warren, the mayor of Orange, N.J., said officials who represent inner cities have enjoyed a warm relationship with the Obama Administration the last eight years, including access to department heads and policy experts in the White House.
President Obama also "articulated what his vision was," Warren said Monday, during a meeting between State Sen. Cory Booker and members of the New Jersey Black Mayors Alliance for Social Justice. "He articulated what his policies were, and didn't leave us to guess about it, and invited us in."
The mayors and Booker said they don't expect to get that kind of reception from President-elect Trump's team. And they're preparing for what could be a startling shift in their relationship with Washington, D. C. — the source of federal funds for community development and education that urban centers rely on, and where policies on criminal justice and immigration are shaped.
The meeting took place at Booker's Newark office to create a strategy for getting resources in Washington from an unpredictable leader and a Republican-controlled Congress. While campaigning, Trump said he will represent and improve inner cities, but the New Jersey officials fear his cabinet will be unsympathetic to their communities. A chief concern among the mayors is the Affordable Care Act, or Obamacare, which Republicans in Washington have vowed to dismantle.
Nevertheless, the mayors and Booker said they're prepared to defend their cities against policies that discriminate against immigrants and women, or reverse social reforms they've championed. In New York City, Mayor Bill de Blasio has made similar statements regarding immigrants who fear deportation under Trump.
Newark Mayor Ras Baraka, who led the group of mayors, said inner cities have been behind such initiatives as minimum wage increases, family medical leave benefits, and laws to protect immigrants, and gays and lesbians.
"We've been doing all of these things," said Baraka, who sat at the head of the table next to Booker, his predecessor. "All of these mayors have been doing all of these things and we want to make sure we don't have an obstruction." That obstruction, they fear will be Trump, or, those he has selected to lead federal agencies.
"We understand that we have to be diligent and create a state kind of strategy to make sure that we secure ourselves," Baraka said, "that we defend ourselves against things that would be a reproach against the very principles that we fight for ... every single day."
The mayors and Booker also discussed working together to secure federal grant money for New Jersey. Booker said he doesn't want the GOP to shift money for New Jersey, elsewhere.