The Takeaway
Stephen Bannon Joins Trump's National Security Council in "Radical" Move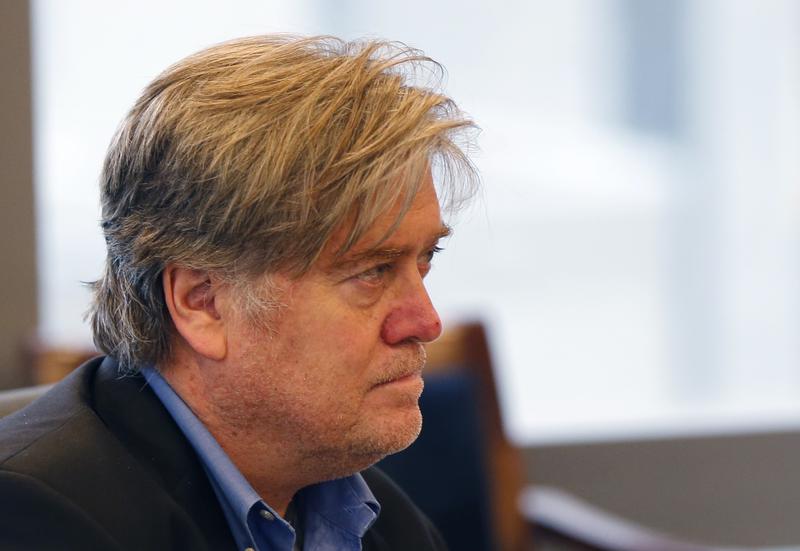 Over the weekend, Donald Trump issued a memorandum that will allow Chief Strategist Stephen Bannon, former head of Breitbart News, to take part in the Principals Committee of the president's National Security Council. The memo also indicates that both the Director of National Intelligence and the Chairman of the Joint Chiefs of Staff will have diminished roles in the council, only attending "where issues pertaining to their responsibilities and expertise are to be discussed." 
On Sunday morning, White House Press Secretary Sean Spicer told ABC's "This Week" that the restructuring would "streamline the process for the president to make decisions on key, important intelligence matters." Many political figures were quick to question the president's decision, including Senator John McCain, who called the placement of Bannon on the National Security Council, "a radical departure from any National Security Council in history," in an appearance on CBS's Face the Nation. 
Chief among the concerns over the NSC's new makeup is that the council's decisions will become overly politicized with the inclusion of a top political adviser to the president.  Matthew Waxman, professor of law at Columbia University and former national security official in the George W. Bush administration, joins The Takeaway to address the unprecedented nature of Bannon's new role within the security council.