Video: Banksy's Latest Piece Is Cute and Creepy and Mobile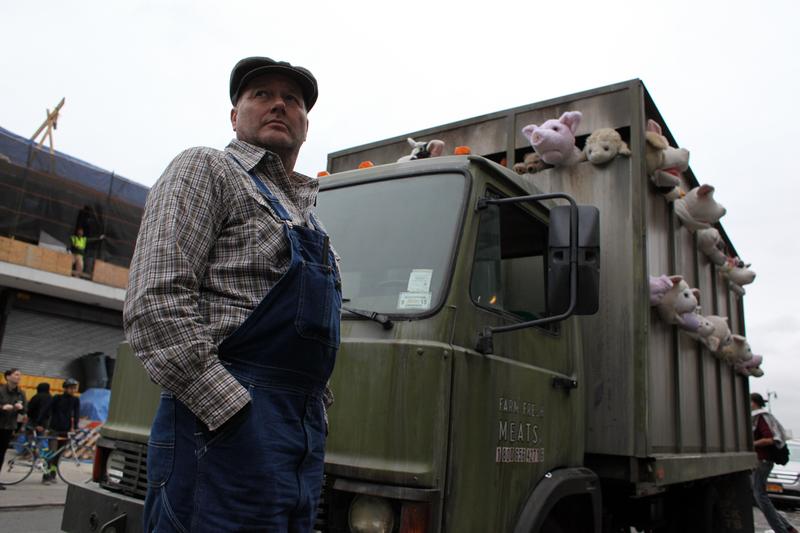 For the entire month of October, the elusive British artist known as Banksy is staging what he calls "an artist's residency on the streets of New York." Friday, he delivered his latest piece in the Meatpacking District.
The pieces often don't last long. Someone either steals or destroys them. But Friday's piece was an actual delivery truck with stuffed animals poking out of slats on the side.
It was in the Meat Packing District for a few fleeting minutes Friday early afternoon.
During that time a man who gave his name as Joe The Farmer circled the truck, and occasionally smacked the side of it when the animals bleating got too loud. When asked if he knew Banksy he feigned ignorance. "I got hired to make a delivery," he said. "I'm delivering meat, fresh meat."
One spectator, photographer Aymann Ismail, 24, wasn't the first one there, but he was still pleased to see the truck, before it drove off.
"I love it, I think this is more street art than graffiit, this is going to be one of those pieces sticking around for a few days at least," he said.
Banksy's site says the truck, known as "Sirens of the Lambs," will be in the city for two weeks.