SchoolBook
Bank Street Helps NYC Get Pre-K Teachers Ready for Fall Expansion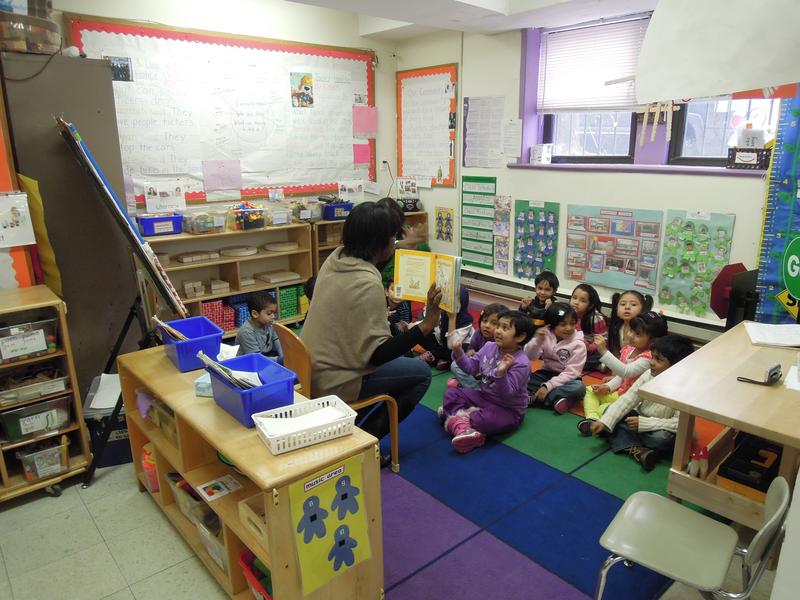 New York City's Education Department is contracting Bank Street College of Education, a graduate school for teachers, to conduct professional development sessions for more than 2,000 pre-kindergarten teachers next month, officials told WNYC. 
Four different three-day training sessions, in Brooklyn and Queens, will help new and seasoned pre-k teachers to prepare for the start of school, said Sophia Pappas, the director of the Office of Early Childhood Education. 
It's part of the city's plan to deliver high-quality pre-k to 53,000 students this fall — more than double the number of four-year-olds who attended full-day pre-k last year. 
The mid-August training will include teachers and teaching assistants who work in public schools and at community-based organizations.
Nancy Nager, a Bank Street professor who is helping to organize the $2.2 million training, said the goal is to build teachers' capacity to observe and engage each child. 
She said she hopes the training will bolster teachers' ability to write lesson plans that advance social, emotional, and cognitive skills to meet the state's Common Core learning standards. There also will be workshops on teaching children with diverse needs, including those who don't speak English and those with disabilities. 
The training session will teach methods "grounded in strong, evidence-based practices of how children develop and learn," Pappas said. "We want to make sure that teachers from a variety of backgrounds and different experiences can get what they need to provide high-quality instruction."
She added that the Department of Education would provide instructional coaches to advise teachers throughout the school year.