The Takeaway
Reuniting 'Band of Brothers' for D-Day Commemoration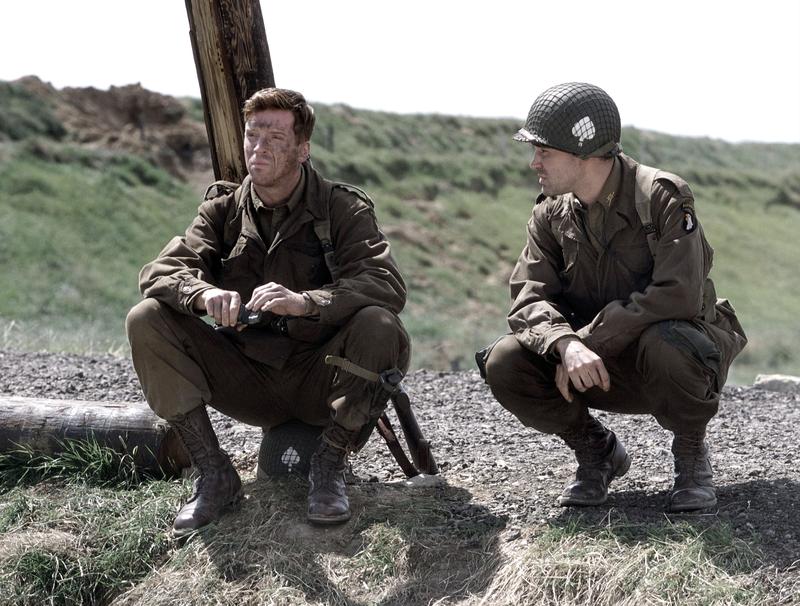 As the world pauses today, first hand accounts of the events of D-Day continue to slip away from our national collective memory. Of the 16 million Americans who served their nation in the second World War, just over a million remain today.
Many of their stories have never been told. Young men returning home in the middle of the 20th century largely fell silent about the experience of war. But decades later, all that changed that for the men of the "Easy Company," the 506th Parachute Infantry Regiment in the 101st Airborne Division.
The landing at Normandy was just one battle of many that the company fought across Europe during World War II, and historian Stephen Ambrose documented their story in the 1992 book "Band of Brothers."
It was screenwriter Erik Jendresen, alongside Steven Spielberg and Tom Hanks, who transformed the narrative into what became one of the most acclaimed HBO miniseries of all time.
"Standing in that door I could, the lights on the drop zone, and I had to assume that that was our drop zone way ahead of us," said Easy Company Paratrooper Major Richard Winter, recalling the moments before he jumped from his plane to the beaches of Normandy on this day 70 years ago. "And so we had the red light and I had everybody standing up ready to jump so when the plane started to get hit and the pilot gives me the green light I'm out the door immediately."
Erik Jendresen, lead writer and supervising producer for "Band of Brothers," began his mission to tell the story of Easy Company by sitting down with the then-living Winters in his Pennsylvania home. Today he joins The Takeaway to discuss how the "Band of Brothers" projects began, and what it was like to work with Normandy veterans.
Check out the poem "Omaha Beach" below about Normandy by Peter Thomas, a World War II U.S. Army veteran from the 1st Infantry Division MP Platoon.
When we went in, the beach had been taken

The living fought on, the dead forsaken

We were dropped into water up to our shoulders

We waded in---a group of green soldiers

Onto that thin strip of beach

So many had tried to reach.

They were the ones who went in first

Among the machine gun fire and shell burst

They went to watery graves

Sinking under the waves.

The water was red

Red from the dead

Red from the dying

In agony crying

Those who made the land

Were not able to stand

They fell on the sand

Writhing in pain

Screaming for help in vain.




Every advantage was on the hill

They murdered our men at will

The rain of death from the cliffs never stopped

But we just kept coming in from the sea.

Wave after wave, as far as you could see




Sheer courage and determination

Not believing they were done

Dictated the victory that day

Others in the future will say

When they stand on that mighty height

And look down on that thin strip of beach

They'll say, "I don't see how they ever did it."

They fought for every inch of it

Up the sides of that fortified wall

Over the tops of those cliffs so tall.




I'll never forget that beach

I'll never forget the men

In the ships

In the air and on the land.

And those who died on the sand

And in the water.




They lie now beneath thousands of white crosses

And Stars of David

Above the beach

Those wonderful soldiers who died so young

They died so we

Could be free




How can we ever forget what they did

We honor them this day

We salute them

And we humbly beseech

Dear God, Bless the men who died on

Omaha Beach