Foam: Ban it — or Recycle it?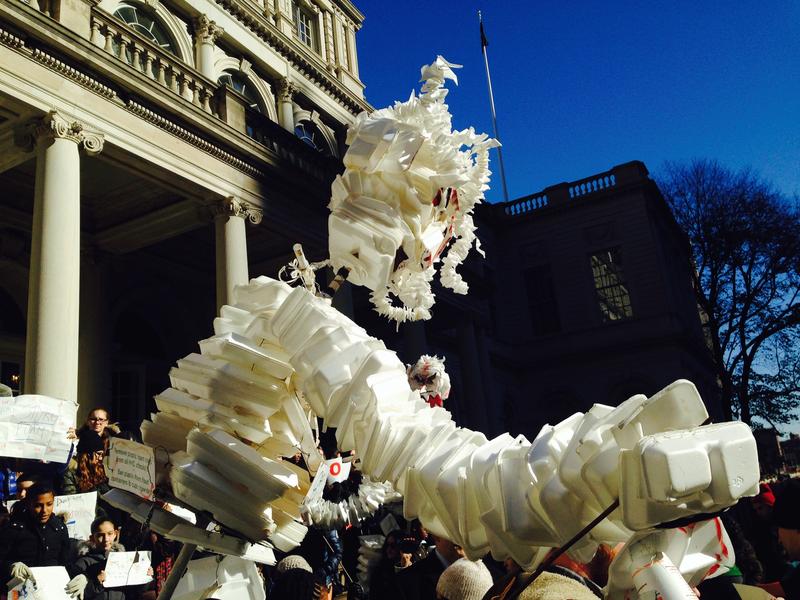 Two foam monsters made out of dirty cups and take-out containers towered 20 feet high on the steps of City Hall as schoolchildren urged council members to pass a bill to ban foam plates and cups, because they are not biodegradable.
Instead, those foam objects sit in landfills for 500 years, says New York City Deputy Mayor Cas Holloway.
But the foam manufacturers and lobbyists who oppose the ban are pushing for program which would instead require foam products in the city to be recycled – not just cups and take-out containers, but the block-like foam that comes when you purchase a television.
Reporter Sarah Gonzalez spoke with Host Amy Eddings about the challenges of recycling foam in New York City, and the cost to businesses and consumers if the foam ban passes. 
(Sarah Gonzalez/WNYC)