Bangladeshi Muslims in Shock Over Fatal Shooting of Queens Imam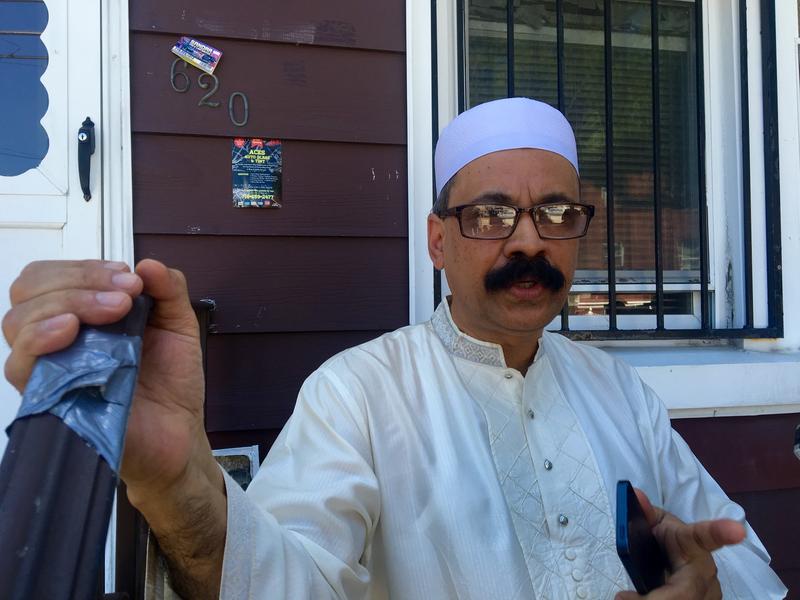 Imam Maulama Akonjee's wife had just made her husband lunch when he was shot in the back of the head at close range on Saturday afternoon. He had just finished leading a prayer service at his mosque in Ozone Park, Queens.
"The food and the rice on the plate, and his wife [were] waiting for him," said Badrul Khan, the founder of Al-Furqan mosque, where Akonjee was the imam. 
Thara Uddin, the imam's assistant, was also fatally shot as the two men were walking just blocks away from the mosque. 
Police continue to search for a suspect and released this sketch. They said there's no indication that the shootings were related to the men's Muslim faith. But Khan and community groups are pushing for the case to be treated as a hate crime. 
"This is 100% a hate crime," Khan said. "Nothing else." 
Hours after the imam died, his wife still thought he was in critical condition, according to Rahid Soikit. He said he plays cricket with one of the imam's sons, and that they didn't know how to tell their mom what happened to him.
On Sunday, about a dozen police officers were outside the mosque. Soikit said many in the Ozone Park community, which is largely Muslim and Bangladeshi, want to see that police presence all the time.
"We really want a lot of NYPD in this area, trolling around, looking around," Soikit said. "Every summer something serious happens like some robbery or someone getting beat up just because of religious hate, so we want more security."
Abdul Matin, who is originally from Bangladesh and has lived in Ozone Park Queens for 16 years, said the Muslim community cannot live in fear.
"When someone did something to someone, [it] doesn't mean everybody is going to get attacked," Matin said. "We feel safe in this country. This is why we are here."
Matin was standing outside of Al-Furqan mosque on Sunday afternoon along with about a dozen others when Ozone Park residents Lauren and Matthew Longacre walked up with a bouquet of white roses for the mosque leaders.
"We live in neighborhood and we wanted to come over and pay our respects to the deceased," said Laura Longacre, who grew up Christian but said does not identify with any religion now. "It's our neighborhood, too, and these are our people."
Members of the mosque thanked them for their gesture.
"That's the way the Bangladeshi people are also. If something happens to any other culture we would run up to them to give them a condolence," Matin said. "That's the way neighborhoods should be." 
Community members said Imam Akonjee delivered prayer five times a day at the mosque, and that it always included a message of peace.