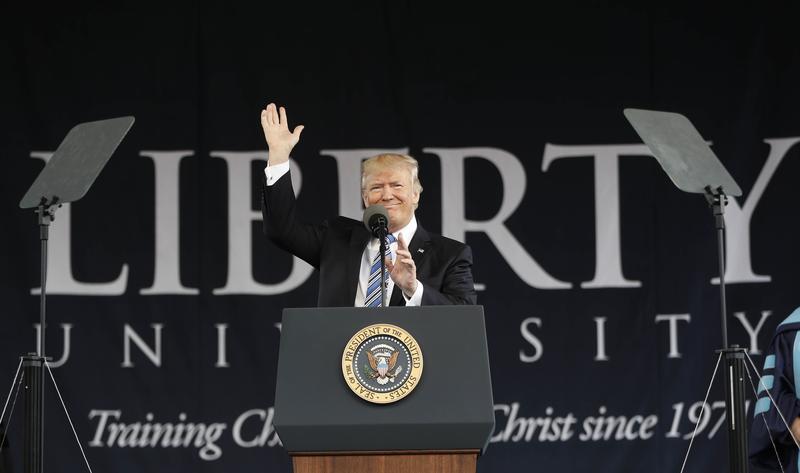 The Justice Department has been interviewing potential candidates to fill the seat of fired FBI director James Comey. This follows a week of drama, fallout, and speculation about the president's motives for the sudden removal of Comey, who was pursuing an investigation into Russian interference in the U.S. presidential election. After conflicting statements and tweets, press secretary Sean Spicer tried to put some of the uncertainty to rest on Friday.
"The bottom line is that the director of the FBI serves at the pleasure of the president," he said. "The president is now focused on making sure that he finds a replacement that has the leadership qualities to lead the FBI. That's it, plain and simple." 
President Trump kept it plain and simple as he delivered the graduation address at Liberty University this weekend, where he made no mention at all of the controversy consuming his administration and the media.
The president says he will decide on a new FBI director before he leaves Friday for his first overseas trip as president, yet questions remain about the expectations for and independence of the new FBI director under the current administration.
Michael Shear is a White House correspondent for the New York Times.