Food, Coffee and Music for Record Store Day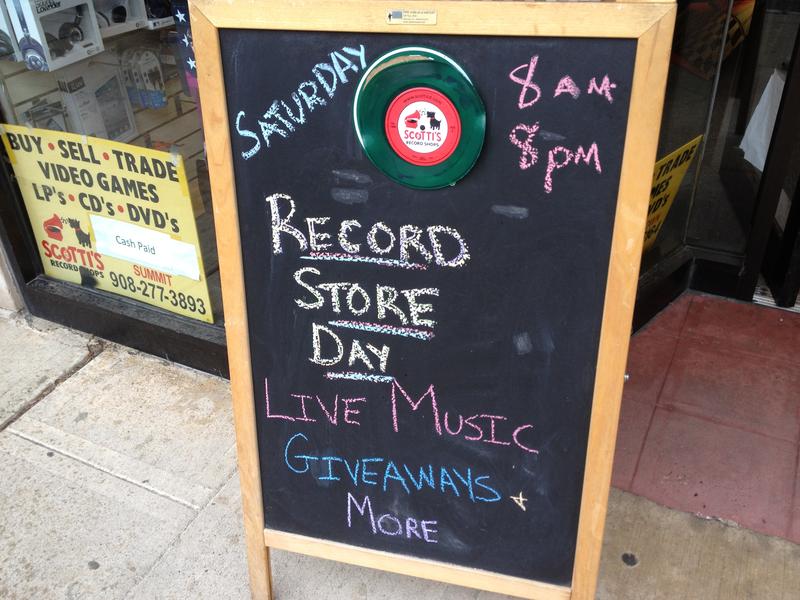 Forget about downloads, mp3s and even compact discs. Record Store Day is all about the vinyl — and the stores that still sell it.
This time, it's coming just about a week after one of Manhattan's iconic music superstores closed its doors, J&R Music World. J&R's web site says it has closed to allow for a redevelopment, but it's still not clear what presence records will have in the store.  
The event has become a big deal for independent shops. Gary Scotti, owner of Scotti's Record Shop in Summit, New Jersey, said Record Store Day has marked a resurgence for his business. Last year, he says, the line to get in wrapped around the block. "Back in the heyday of our business, in the late 90's, the Saturday before Christmas and Christmas Eve were always our biggest days of the year," he said. "This past year, Record Store Day was the busiest day we're ever had in the history of our business." The store has been in the same location since 1956.
The key to Record Store Day survival? Get there early. That is, if you want the really hot stuff. Many musicians prepare exclusive Record Store Day releases that sell-out during the first few hours.
Scotti says the most in-demand items this year will be new vinyl from Bruce Springsteen, R.E.M., The Dave Matthews Band and Spoon. And if you get there late? Don't worry. There will be live music – and free coffee – for those stuck waiting in that long line.