The Takeaway
Authorities Conduct Raids on Hundreds of Undocumented Immigrants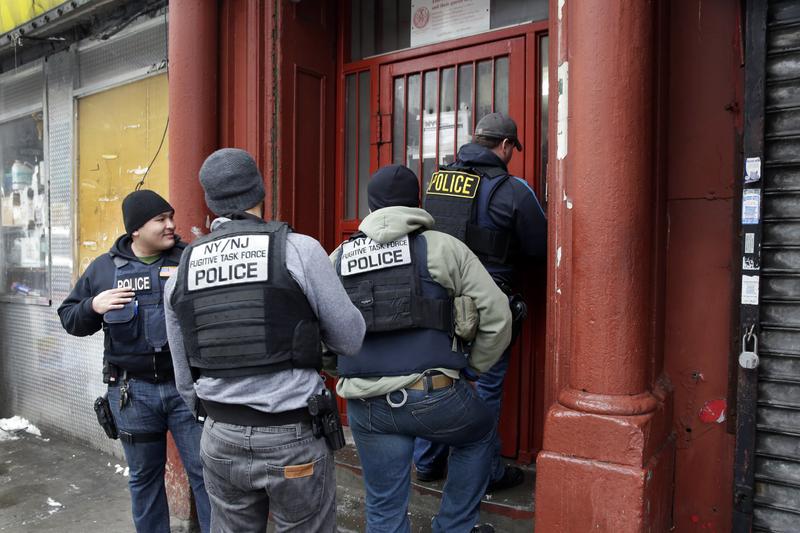 Immigration authorities conducted their first large-scale raids under President Donald Trump and hundreds of undocumented immigrants were arrested. The actions took place last week in including Atlanta, Chicago, Los Angeles, New York, North Carolina, and South Carolina.
A memo released by the Immigration and Customs Enforcement agency dispute the reports of large sweeping raids. According to the Department of Homeland Security, 75 percent of the arrests made during the raids were among people with prior criminal convictions. However, to immigration activists and attorneys, the targeting of immigrants with no criminal records is a drastic change of policy compared to the previous administration and raises concerns and fears that immigration officials could take action against law-abiding people.
Other states according to activists that were said to be affected by the latest set of raids include Florida, Kansas, Texas and Virginia.
Camille Mackler, the director of legal initiatives for the New York Immigration Coalition, explains the concerns among immigrant communities, how the most recent set of raids differ from the previous administration's actions and how immigration organization plan to respond to the Trump administration actions.