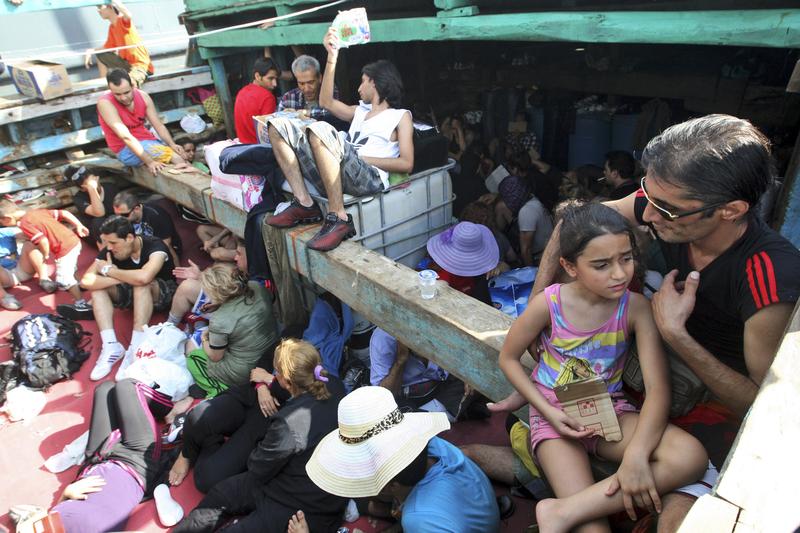 President Trump and Australian Prime Minister Malcolm Turnbull had a heated phone conversation this week about negotiations made under the Obama administration in which the U.S. agreed to take refugees that Australia has refused to resettle.
Since 2012, Australia has sent all people seeking asylum to the neighboring island nation of Nauru or Manus Island in Papua New Guinea. Thousands of refugees have been living in detention camps for years with no idea when, or if, they will be resettled in a new host country. 
Various organizations, like Save the Children Australia, Human Rights Watch, and Amnesty International have written extensively about the human rights violations occurring in these detention camps. According to Kate Schuetze, Australia and Pacific Researcher with Amnesty International, many of the private companies hired by Australia to run these detention camps are wary of signing new contracts because the liability is too high.
According to Schuetze, who joins The Takeaway to discuss this deal, the conditions of the camps are "shocking" and "deliberately cruel." Whatever happens with the negotiations between Australia and the United States, she says, the asylum seekers have waited long enough.