August Wilson, the American Shakespeare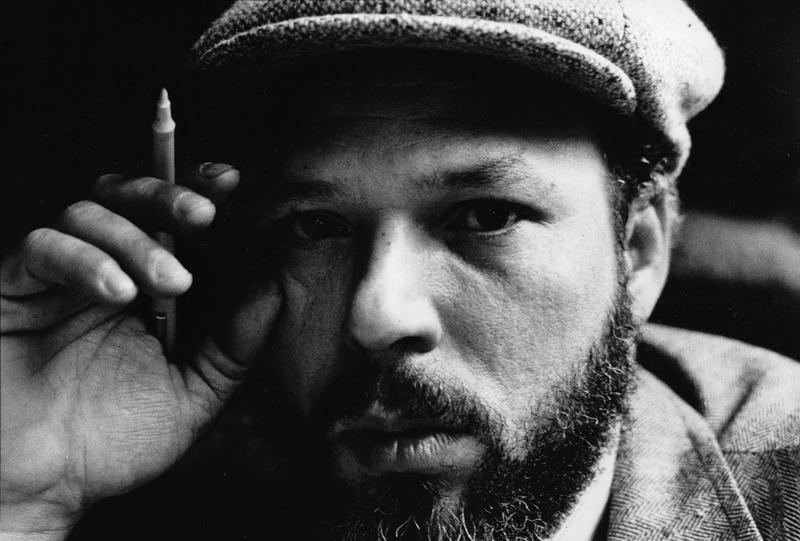 The playwright who wrote about the frustration and the glory of being black in America is the subject of a new documentary.
"August Wilson: The Ground on Which I Stand" covers the creative process and the career of the Tony- and Pulitzer-prize-winning playwright who wrote a 10-play cycle chronicling each decade of the 20th century African-American experience. His best-known works include "Fences," "Ma Rainey's Black Bottom," and "The Piano Lesson." The documentary premieres nationwide Friday on PBS.
Sam Pollard directed the film and in this interview, he said he thinks even though there are many famous American playwrights — Arthur Miller, Eugene O'Neill, Edward Albee, Tennessee Williams —  Wilson is the American Shakespeare. "His body of work really covers the whole 20th century of American history," he said. "There is no other American playwright who did that body of work over a period of time."
Wilson grew up in the Hill District of Pittsburgh. His father was white, a pastry chef, but an alcoholic, and his mother was black. He was discriminated against at school and ended up dropping out and educating himself in the library.
Pollard explained that Wilson was a poet at first; and it was only when he moved to Saint Paul, Minn., that he started to write plays. "It gave him the opportunity to really hear the voices of the people of the Hill district," he said. "Before that, he was trying to write and he wasn't listening to the people that he saw in the dinners, in the jitney shops, so when he was in Saint Paul he was able to listen to those voices and put those voices on paper."
The documentary features interviews with Wilson's widow Constanza Romero, as well as people influenced by his work, like playwright Suzan-Lori Parks and actors Viola Davis and James Earl Jones. Pollard said Wilson's legacy lives in their work, and through high-school students who perform excerpts of his plays each year as part of the "August Wilson Monologue Competition." The best students are selected to come to New York and present those excerpts at the August Wilson theater.
Wilson died of cancer of the liver 10 years ago at age 60.