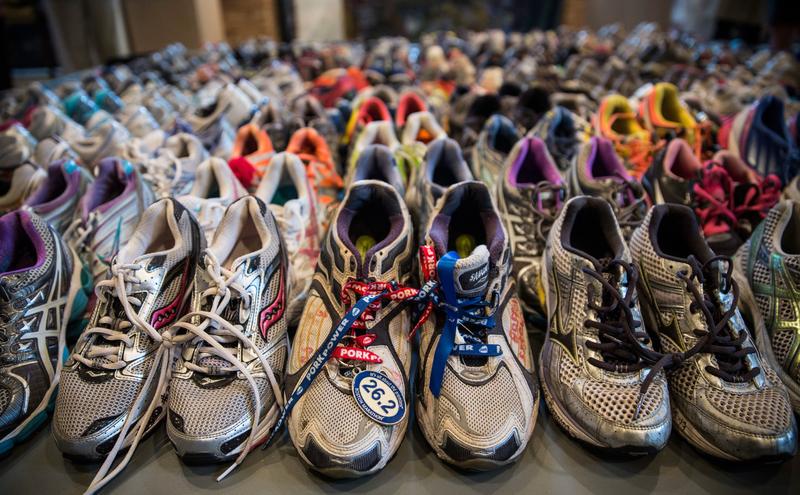 On the morning before a race, that first breath of outside air, the first light, the first moment you open your eyes you can feel it: Something momentous is about to happen.
Exactly a year ago that was the feeling for the 26,839 people who were choosing their breakfast, facing a day that would put them at the starting line of the Boston Marathon. That starting line offered a physical and mental test of 26.2 miles to the finish line.
Many wondered: Will I finish? Will I beat my old time? For the very, very few: Will I set a world record?
But a year ago today, no one knew what was about to happen, and for each runner, they knew it would be a momentous day. It was a momentous day for the whole city of Boston, the nation, and the world of course. Today The Takeaway remembers the city of Boston.