W. H. Auden, Herbert Kubly, and John O'Hara Speak at the 1956 National Book Awards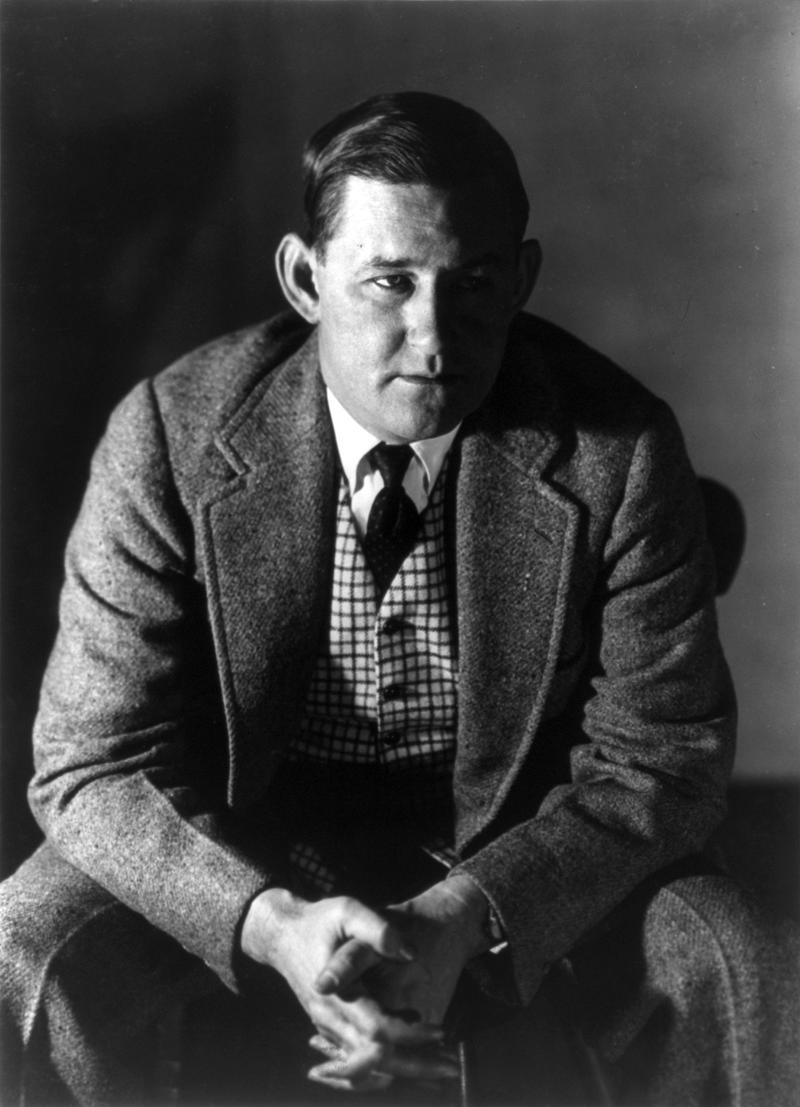 W.H. Auden and John O'Hara prove true to form in this recording of the 1956 National Book Awards. Auden, receiving the award for his collection The Shield of Achilles, is modest and professorial. He confronts the received opinion that today poetry is "a somewhat old-fashioned craft" thought of primarily as "a pastime for women and children." He contrasts this with a perhaps imaginary past when a poet's role was to record "encounters with the sacred." That concern is still the same, he insists, to memorialize the "terror, despair, awe, wonder, or gratitude" of modern life. But since these events are no longer public but, more often, intensely personal, the task is more difficult. He then touches on a fascinating argument concerning the sacred, language, and repetition, but breaks off, announcing, "I'm boring myself," and sits down.
Herbert Kubly is awarded the prize for non-fiction for his memoir American in Italy. In his acceptance speech he pleads for more US aid, and deeper understanding, as America battles the Soviet Union for the hearts and minds of the Italian peasant.
John O'Hara's speech, upon receiving the fiction award for his novel Ten North Frederick, showcases the author's well-known mix of arrogance and vulnerability. He has been "waiting almost twenty-two years" for this recognition and chooses to make it a kind of lifetime achievement award, surveying his entire body of work. "I am immodest enough to believe that the opinion of posterity is the least of my worries. … I have written so accurately and so honestly that my overall contribution will have to be consulted by future students of my time." But then, just when he seems on the verge of making even more grandiose claims for his work, he chokes up, trying to express how much the award means to him, giving a glimpse of an insatiable need for approval by pleading, almost pathetically, for yet more kudos. "At this time, I want to make one request, which I will put in the form of an expressed hope: I hope you will ask me again."
---
W.H. Auden (1907-1973) had been an American citizen for ten years when he won the National Book Award for The Shield of Achilles. Yet in this speech he is still a distinctively English presence, not just because of his accent but by his insistence on seeing poetry as a formal discipline rather than the then prevalent New World view of it as a pathway towards personal and cultural liberation. Auden's presence and practice of his art in this country had an enormous influence on the course of poetry in the second half of the twentieth century. In addition to the high seriousness he brought to his calling, his technical skills were unmatched. As the Poetry Foundation's website points out:
Auden possessed a formidable technique and an acute ear. In her book, Auden, Barbara Everett commented on the poet's facility: "In his verse, Auden can argue, reflect, joke, gossip, sing, analyze, lecture, hector, and simply talk; he can sound, at will, like a psychologist on a political platform, like a theologian at a party, or like a geologist in love; he can give dignity and authority to nonsensical theories, and make newspaper headlines sound both true and melodious."
The title poem of The Shield of Achilles, with its message of shared responsibility for the horrors political institutions force upon their subjects, still resonates today. While reporting on the suicides of three prisoners being held in the Guantánamo detention facility in 2006, Journalist Scott Horton wrote in the Harpers blog of the poem's continuing relevance.
Auden's poem is a work of beauty and power. It has prophetic vision, but that vision is a nightmare. It is born from the horrors of World War II. The barbed wire of concentration camps and death camps brings the Homeric epoch up to date. Auden is not portraying the tragedies of the last war as such. He is warning of a world to come in which totalitarian societies dominate and the worth and dignity of the individual human being are lost. He warns those who stand by, decent though they may seemingly be, and say nothing–perhaps because political calculus or the chimera of national glory have blinded them to the greater moral imperatives against homicide, torture and the dissemination of lies in the cause of war. 
John O'Hara (1905-1970) was an enormously successful popular novelist and short story writer. His well-documented longing to be more than that, to be taken as seriously as his contemporaries Hemingway and Fitzgerald, is much in evidence here. Lately there has been a resurgence of interest in O'Hara's unblinking, dogged take on the mores of his class and time. Lorin Stein, writing in The New Yorker, points out:
No one could call O'Hara unobserving. On the topics of class, sex, and alcohol—that is, the topics that mattered to him—his novels amount to a secret history of American life. So do his stories. O'Hara may not have been the best story writer of the twentieth century, but he is the most addictive. You can binge on his collections the way some people binge on Mad Men, and for some of the same reasons. O'Hara is always recording surface stuff: the make of the car, the shirt label, the record on the phonograph, all the little signifiers that grown-ups are not supposed to care about, and do. Paradoxically, this gives the effect of depth. 
O'Hara did not win another National Book Award, as he pleads for here, but was given the 1964 Award of Merit by the American Academy of Arts and Letters. He cried during that acceptance speech too. 
Audio courtesy of the NYC Municipal Archives WNYC Collection.
WNYC archives id: 150222
Municipal archives id: LT7121