The Takeaway
Former ICE Official Challenges Trump's Tough Immigration Policy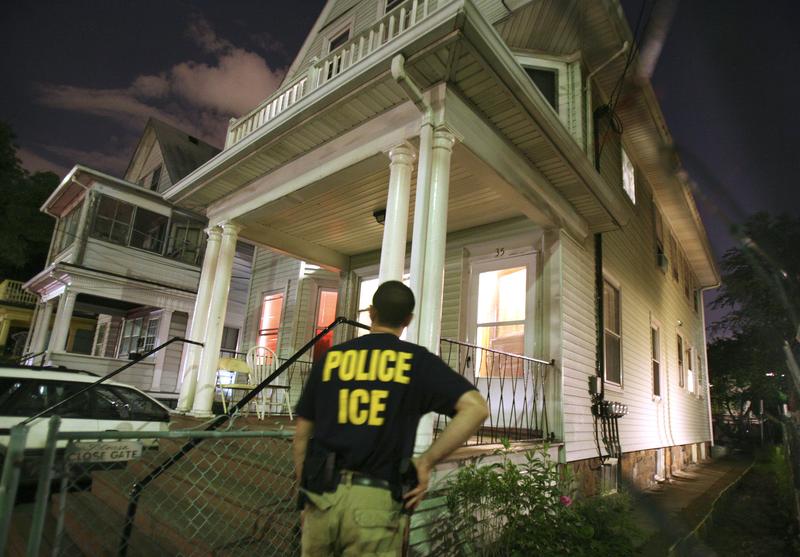 Click on the 'Listen' button above to hear this interview. 
From the border port of entry in Nogales, Arizona, Attorney General Jeff Sessions touted his role as the nation's top cop earlier this week.
"Here along our nation's southwest border is ground zero in the fight," Sessions said on Tuesday. "Here under the Arizona sun, ranchers work each day to make an honest living ... But it's also here along this border that transnational gangs and international cartels flood our country with drugs and leave death and violence in their wake. And it is here that criminal aliens and coyotes and document-forgers seek to overthrow our lawful system of immigration."
Sessions's tough on crime and tough on immigration position is what President Trump campaigned on. In a memo circulated on Tuesday, Sessions demanded higher numbers of prosecutions, including of those who harbor undocumented immigrants and those who attempt illegal re-entry, along with a series of other initiatives to harden the immigration policy in this country.
This moment of intense anti-immigrant sentiment is a peak in a cycle of immigration policy that has ebbed and flowed since the Department of Homeland Security was first established 2002.
John Sandweg, the former acting director and acting general counsel of Immigration and Customs Enforcement from 2013 to 2014, says the administration may be biting off more than it can chew.