The Takeaway
What The Infamous Attica Riot Teaches Us About Prisons Today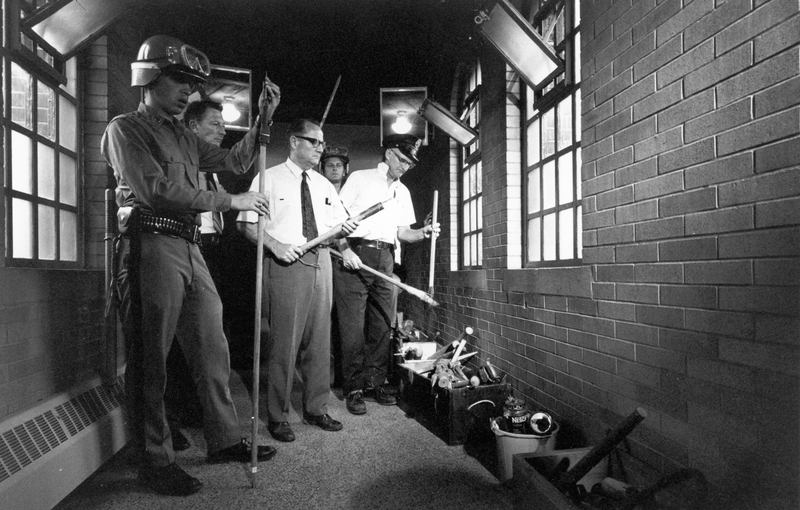 Click on the 'Listen' button above to hear this interview.
On the morning of September 13, 1971, nearly 200 armed state troopers, police and corrections officers stormed New York's Attica State Prison. They retook the facility after a four-day insurrection where the prisoners held hostages and demanded that conditions in the prison be improved. Negotiations gave way to force, and what ensued was one of the bloodiest prison encounters in United States history.  
The incident, which was broadcast nationally and on the front pages of newspapers across the country, helped draw stark attention to the criminal justice system and unacceptable prison conditions. However, the event also remained shrouded in controversy for the vast cover-ups, lies, and secrecy surrounding the re-taking of the prison and how it was falsely portrayed to the American public.
Heather Ann Thompson is an award-winning historian at the University of Michigan. She spent more than a decade researching and piecing together unseen documents and accounts of the Attica Insurgency. The result is her just-released book, "Blood in the Water: The Attica Prison Uprising of 1971 and its Legacy."  It's a legacy, that she says remains relevant today.