Atlantic Yards Gets Cash from China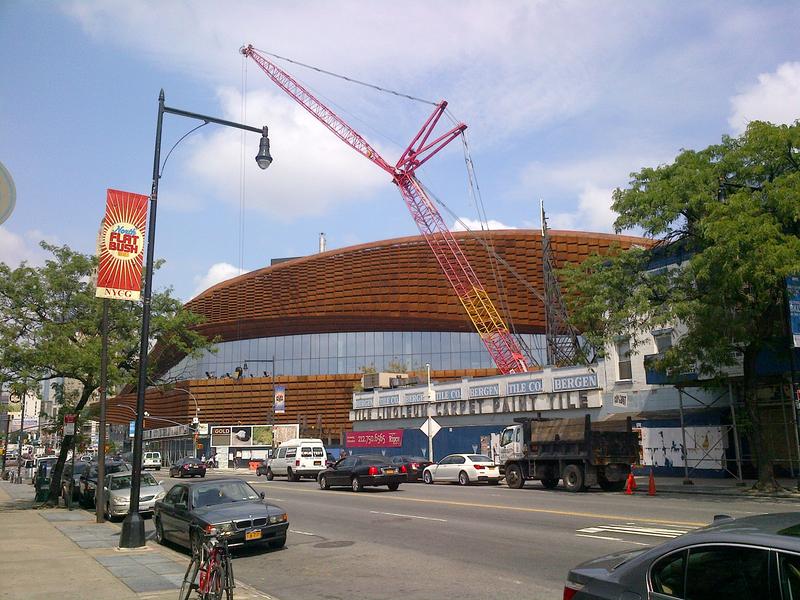 Atlantic Yards developer Forest City Enterprises has a new majority investor in the 22-acre Brooklyn mixed use project.
Shanghai-based Greenland Group will take a 70-percent interest in the project.  The deal excludes the Barclays Center and the first housing tower currently under construction.
Forest City officials said the joint venture will help accelerate work on the rest of the project and without the investment from Greenland, it's likely the project would have stalled. Last week, Forest City reported that the fair market value of the project declined by up to $350-million dollars.
"With this definitive agreement in place, we are a major step closer to delivering more expeditiously the affordable housing and other benefits of Atlantic Yards to Brooklyn," said Bruce C. Ratner, Forest City's executive chairman.
Atlantic Yards is expected to include 6,400 housing units and 250,000 square feet of retail space.
"Brooklyn has fast become an international brand; and as an international company we look forward to creating there a project that will speak to the world about the importance of affordable housing and world-class design," said Zhang Yuliang, chairman and president of Greenland Group.
The deal is still subject to regulatory approval from the U-S Committee on Foreign Investment and the Chinese government.