At Joint Press Conference, Netanyahu Calls Trump Great Supporter Of Israel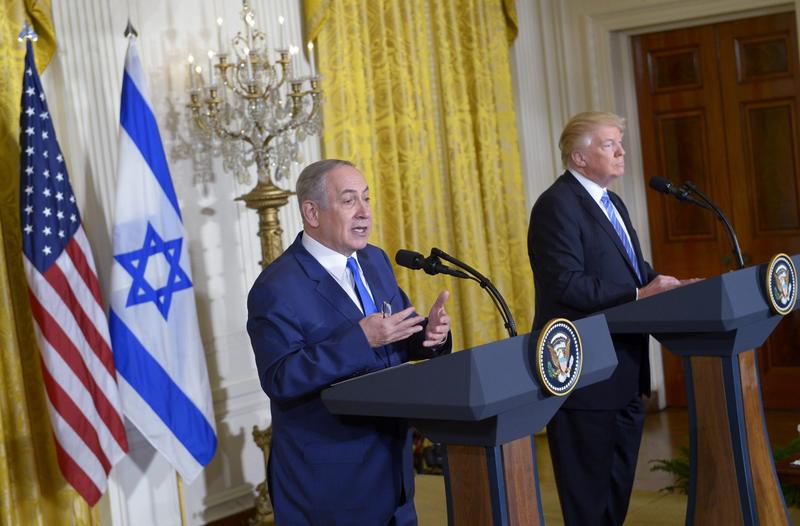 Israeli Prime Minister Benjamin Netanyahu vouched for President Donald Trump as the two leaders appeared together at a joint press conference Wednesday.
Netanyahu said there is "no greater supporter of the Jewish people and the Jewish state than President Donald Trump."
NPR national security editor Phil Ewing (@philewing) joins Here & Now's Meghna Chakrabarti to discuss news from the press conference, as the two leaders meet at the White House.
With reporting from The Associated Press
Copyright 2017 NPR. To see more, visit http://www.npr.org/.