At CPAC, Trump Strives For Party Unity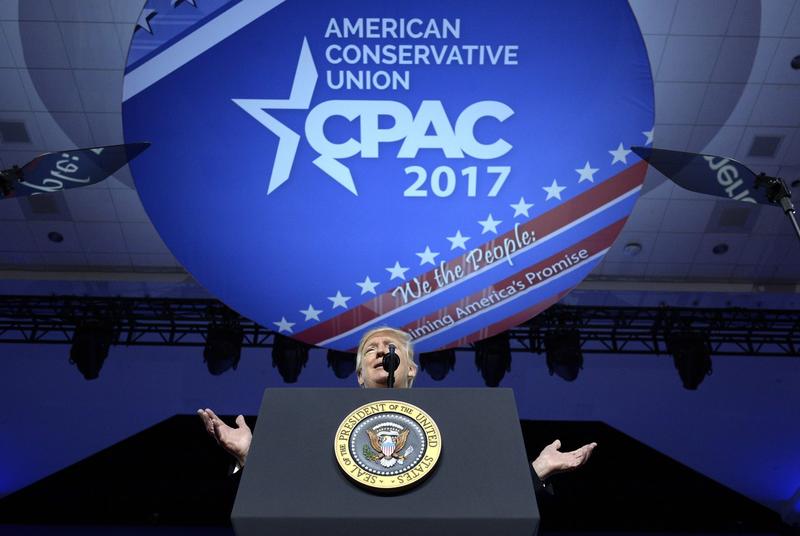 President Trump spoke Friday morning at the Conservative Political Action Conference. Many were looking forward to the speech, given Trump's sometimes shaky relationship with establishment Republicans.
NPR's White House correspondent Tamara Keith (@tamarakeithNPR) talks with Here & Now's Jeremy Hobson about what Trump focused on during his remarks.
Copyright 2017 NPR. To see more, visit http://www.npr.org/.