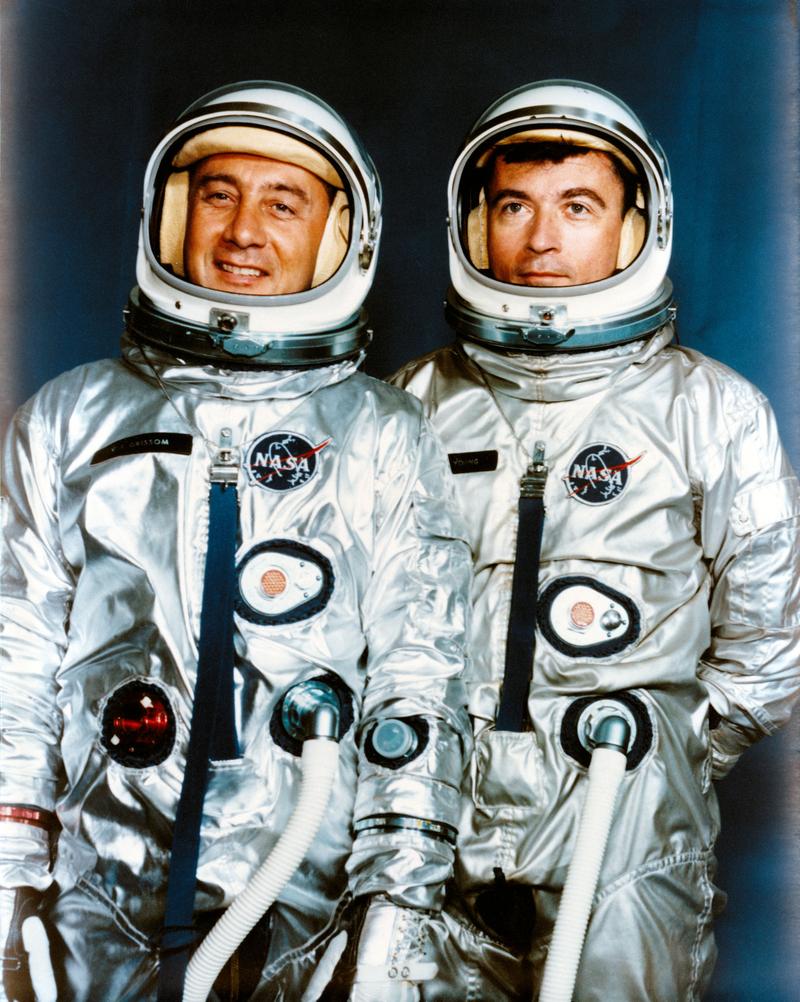 This episode is from the WNYC archives. It may contain language which is no longer politically or socially appropriate.
Report from the reception for the Gemini Astronauts at the Waldorf Astoria. Project Gemini was NASA's second manned space flight.

Begins with references to the day's parade (there are several mentions of rainy weather), which welcomed astronauts Major Virgil I. Grissom and Lieutenant Commander John W. Young to the city of New York. Reporters speak to each other as they wait for the event to begin.

Reporters question astronauts about their experiences during the parade, impressions of New York, and their families.

Dick Reeves and another unnamed reporter then make conversation waiting for events to continues. They then spot Jackie Robinson and speak to him and his son David, and his friend Ed Allen.

Reporters fill more time as they wait for Mayor Wagner's arrival and for the reception to begin.

Commissioner Richard C. Paterson welcomes Grissom and Young and their wives, accompanied by Mayor Wagner and Dr. Robert C. Seamens. The event boasts 1,400 notable guests present to welcome the astronauts. The describes the reception line as the guests shake hands with the astronauts and their wives, Mayor Wagner, Commissioner Patterson, and Dr. Robert C. Seamens.

The reporter speaks briefly with many of the attendees as they make their way through the reception line.

Commissioner Patterson welcomes guests to the reception. Mayor Wagner speaks, and recognizes the achievements of the astronauts and Sr. Seamans with the City's gold medal of honor. Grissom and Young's speeches both reflect their appreciation for the City's welcome but make it clear that they in return owe the success of their mission to the team who helped build and maintain the space craft.

Recording ends with reporter chatting about the event and speaking with various people attending the reception.
Audio courtesy of the NYC Municipal Archives WNYC Collection
WNYC archives id: 70601
Municipal archives id: T986