SchoolBook
Assessors Take the Pulse of New York's Pre-K Expansion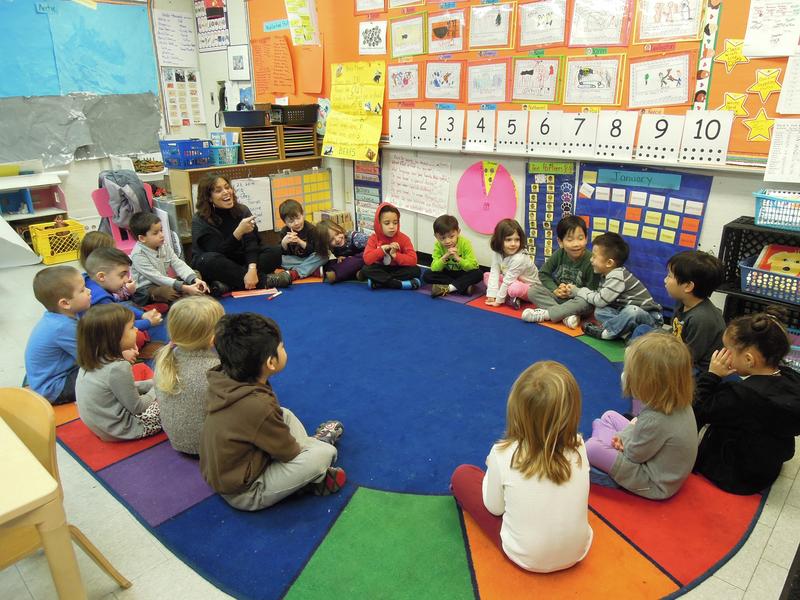 Assessment of the pre-kindergarten expansion in New York City is underway.
According to Deputy Mayor Richard Buery, two research firms have begun assessing what is working and what is not in pre-k programs across the city.
Assessors from the research firms Westat and Metis Associates are contacting principals and center directors, teachers, children, and parents. The firms will conduct surveys, interviews, and evaluations at 200 pre-k programs as part of a $2 million assessment.
"We need to make sure that the work we're doing is actually aligned with quality," Buery said, adding that the evaluation will help administrators to understand "what quality looks like and how we're achieving it."
Also, New York University professors Cybele Raver and Pamela Morris, who have extensive experience conducting such assessments, received a $100,000 grant from the federal Department of Education and other funds from the Spencer Foundation and NYU to contribute to the study.
"This is a mapping of the city," said Morris. "It can be a real model for other cities to scale up."
Buery said officials would use the information to improve practices next year, as plans would have the pre-k program expand again to reach more than 70,000 children. This year, about 1,650 sites are offering full-day pre-kindergarten to about 50,000 children, more than double last year's full-day pre-k students.
The evaluation will include an analysis of data routinely collected by city agencies - including attendance and demographics, as well as assessments of classroom environments and teacher-student interactions. It will also examine the implementation of the expansion.
Evaluators will consider children's verbal, math, and social and emotional skills over the school year. Participation is voluntary, but comes with small incentives --payments to schools and gift certificates for parents.
Buery said this is an effort to gather baseline data that would allow future investigators to evaluate the impact of pre-k on each child over time. 
"This creates a rich opportunity to understand how this cohort of students are doing long-term," Buery said.
Hirokazu Yoshikawa, an NYU expert in assessment of early childhood programs who has studied the pre-kindergarten expansion in Boston, said he supported the undertaking.
"Boston made a similar effort to take a pulse of the system by taking a random sample of a small number of classrooms to understand early what the quality of the system is — and then made decisions to boost quality," he said. Boston now runs what is considered one of the top public pre-k programs in the country.
Raver and Morris, experts in young children's self-regulation, encouraged the assessors to assess the children's ability to hear and remember directions and control their own impulses. These skills, they believe, are key to success in kindergarten.