The Brian Lehrer Show
Assassination in Turkey; Christie Versus Newspapers; Is Racism a Mental Illness?; Patel Meet Patel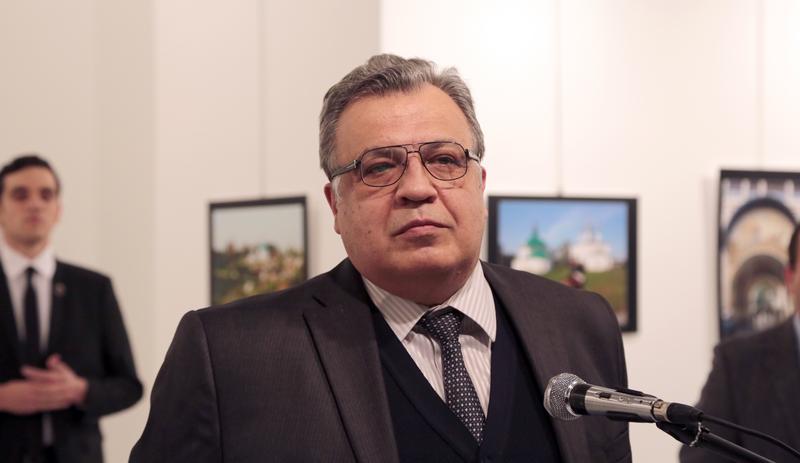 Coming up on today's show:
Tony Avella, Democratic New York State Senator, joins us to discuss his 2017 mayoral bid.
Jonathan Tepperman, managing editor of Foreign Affairs, discusses the assassination of Russia's ambassador to Turkey and other international news.
New Jersey lawmakers are voting on three bills, considering pay raises, and whether to drop a requirement to put legal notices in newspapers. Nancy Solomon, director of WNYC's 2016 election coverage and managing editor of New Jersey Public Radio, discusses the outcome of the vote.
Might the racism that continues to divide our country have roots? Sander L. Gilman, professor of psychiatry at Emory University, and James M. Thomas, assistant professor of sociology at the University of Mississippi, the co-authors of Are Racists Crazy?: How Prejudice, Racism, and Antisemitism Became Markers of Insanity (NYU Press, 2016), examine whether racial intolerance falls under the blanket of mental illness, and whether or not a medical perspective might offer new solutions to an epidemic of intolerance.
Siblings Ravi Patel, actor, and Geeta Patel, writer and director, talk about what it's like to seek an arranged marriage in the US, and their documentary "Meet the Patels" which explores family pressures, and the tradition of Indians with the last name Patel marrying others with the same last name.