The Takeaway
Assad Takes Control Over Aleppo in Bloody, Brutal Siege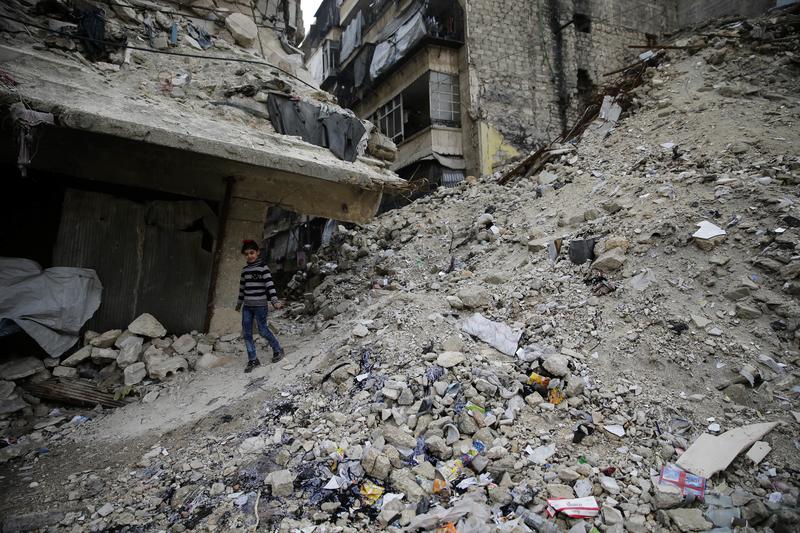 Click on the 'Listen' button above to hear this interview.
Forces loyal to Syrian President Bashar al-Assad have retaken the city of Aleppo in a bloody, brutal siege, and the Islamic State has captured the ancient city of Palmyra.
In the nearly decimated city of Aleppo, once Syria's oldest and largest metropolitan center, forces loyal to Assad have been systematically destroying the eastern part of the city, civilians included, in order to rout out rebel forces threatening his government. Reports now say that Assad, with Russian and Iranian support, has reclaimed control over 98 percent of the city. Secretary of State John Kerry continued sideline conversations with his Russian counterpart over the weekend in order to create humanitarian relief for those still in the city. Kerry says allowing rebel fighters to leave is paramount.
"They need to provide guarantees and allow guarantees to be put in place that makes certain that people are not marching into a massacre," said Secretary Kerry at a news conference on Saturday. 
But a massacre has already occurred. Thousands have been killed in the battle to retake Aleppo, but it's just a fraction of the hundreds of thousands who have died in Syria since the civil war began.
The United States continues to wade deeper into the conflict. At a news conference over the weekend, Secretary of Defense Ash Carter announced the deployment of 200 additional forces to Syria to fight the self-proclaimed Islamic State, namely in the stronghold city of Raqqa.
"These uniquely skilled operators will join the 300 U.S. Special Operations forces already in Syria, to continue organizing training equipping and otherwise enabling capable motivated local forces to take the fight to ISIL," Carter said.
Stephen O'Brien, the United Nations under-secretary-general for Humanitarian Affairs and Emergency Relief Coordinator, examines this crisis and what's next.