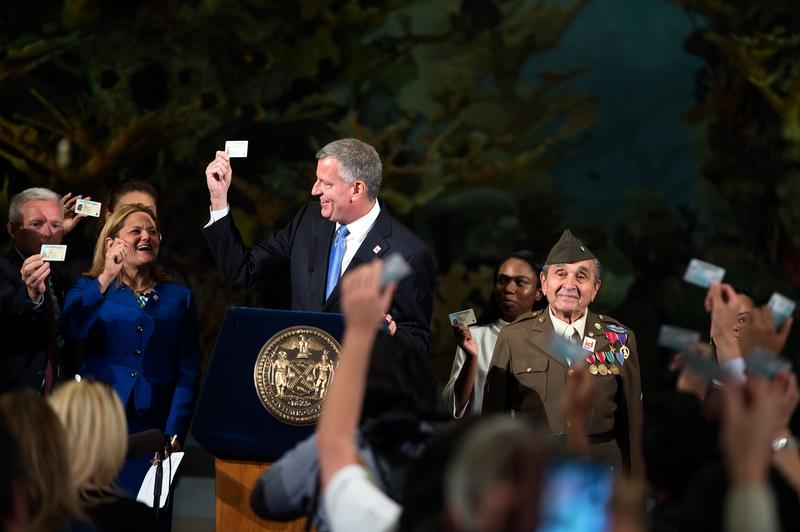 A year and a half after a free identification card became available to New Yorkers, nearly 900,000 people have signed up.
Bill de Blasio, mayor of New York City, attributes the unexpected popularity of IDNYC to a number of reasons, chiefly because it replaces the need for a driver's license.
"This could be people who don't drive, a lot of people needed an ID that's usable day to day," said Mayor de Blasio. "Yes, it's helpful for the half million undocumented immigrants but it's had a big impact on people's lives, people who couldn't get a bank account, couldn't sign a lease, and couldn't go to their child's school."
@BrianLehrer @WNYC @BilldeBlasio NYCID allows me to enjoy NYC cultural institutions. Will this program continue? I love the perks!

— tyger (@tygera) August 18, 2016
.@BrianLehrer Love the @IDNYC program! Has helped several of my immigrant clients.

— Isabel (@MlleIsabelH) August 18, 2016
@BrianLehrer I have an IDNYC just to support the program!

— M. West (@info15085961) August 18, 2016