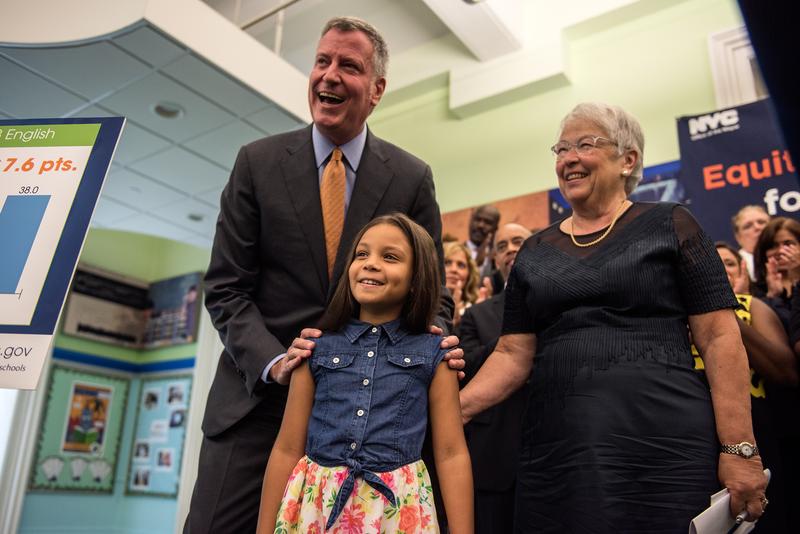 New York City Mayor Bill de Blasio takes calls from listeners about public schools and education.
The latest test score results show math and reading scores are up throughout the society, but up substantially more in charter schools.
Mayor de Blasio says there's "a current within the charter movement that focuses heavily on test prep,and I don't believe that's the way to go."
On charter v. pub schools, @BilldeBlasio says notion that it's "apples to apples is ludicrous." Argues pub schools underfunded @BrianLehrer

— Brigid Bergin (@brigidbergin) August 11, 2016