The Takeaway
New Art Exhibit "Iran Modern" Uncovers Forgotten Chapter of History
"Iran Modern," a new exhibition currently on display at the Asia Society in New York City, focuses on art created in Iran in the 1950s, 60s, and 70s. The show is the first major exhibition of art from this era in an international museum, and paints a vibrant portrait of a country—and time period—that many Americans are entirely unfamiliar with.
Melissa Chiu, director of the Asia Society Museum, hopes the exhibit will help an American audience better understand the chapter of Iranian history that immediately preceded that country's 1979 Revolution.
"It is hard today for a lot of people today to imagine what Iran was like during this time and that's part of the purpose of this exhibition." Chiu says.  "Iran during this time was very open, cosmopolitan."
"Iran Modern" features pieces from 26 artists of the period, men and women who were invested in reinterpreting the modernist trends of the art world at that time, putting a regional spin on Pop Art themes and collaborating with international artists to push the boundaries of visual art.   
Chiu says one of the major challenges of the show was simply finding the material because international sanctions prevent U.S. museums from borrowing work from any state-run galleries, museums or universities in Iran. The show's curators instead acquired pieces from private collectors and museums in London, Paris, Los Angeles, New York and other cities around the world.  
From the ornate cut-glass mirror work of Monir Farmanfarmaian (who often collaborated with Andy Warhol) to the protest art self-portraits of Ahmad Aali, the art of "Iran Modern" depicts a thriving, cross-pollinating creative culture—an art scene that was in dialogue both with Iranian culture and history and with the West.
"This was a period when there were many connections between the U.S. and Iran, cultural ties, exchanges, artworks being acquired," Chiu says. "We wanted to bring out this connection, but also bring out a period that's been under-recognized. There's never been a exhibit in this way."
"Iran Modern" will remain on on display at the Asia Society until January 5th, 2014. Later this month, when the new Iranian President Hassan Rouhani visits the U.S. to attend the United Nations General Assembly. He's made plans to pay "Iran Modern" a visit as well.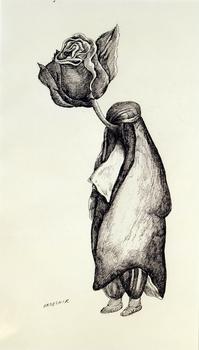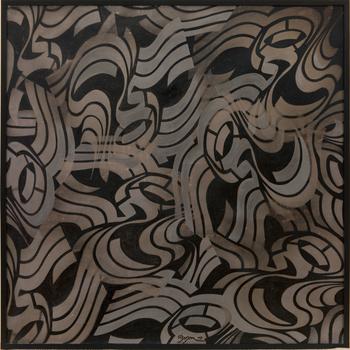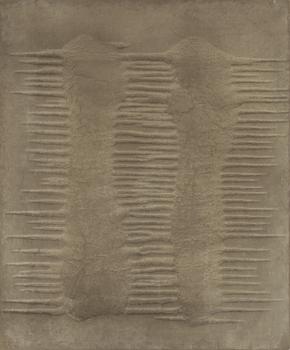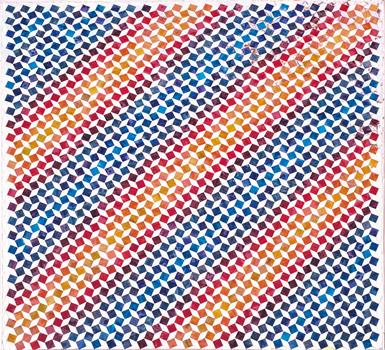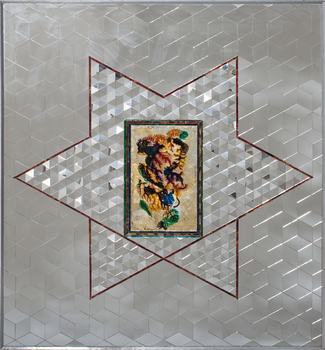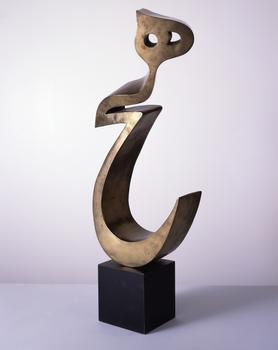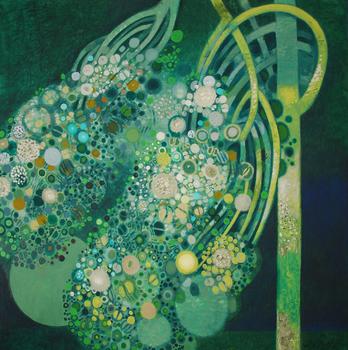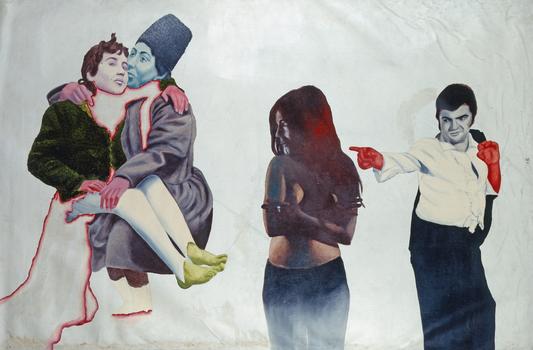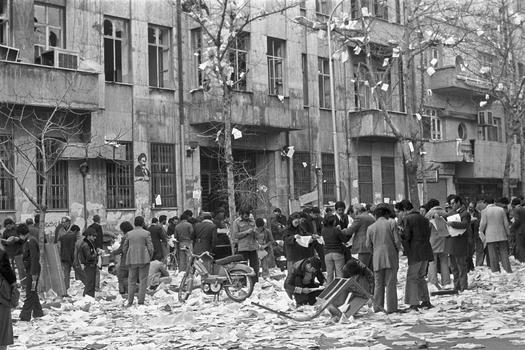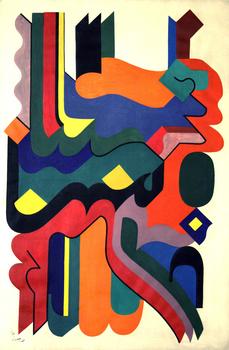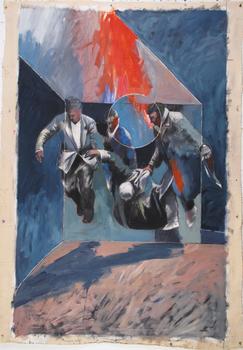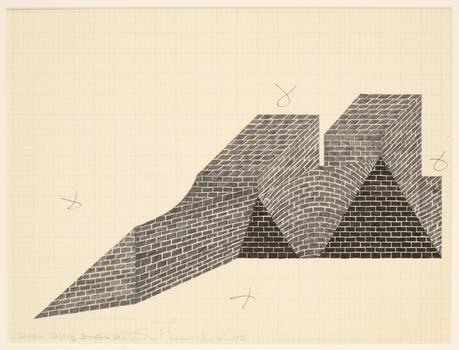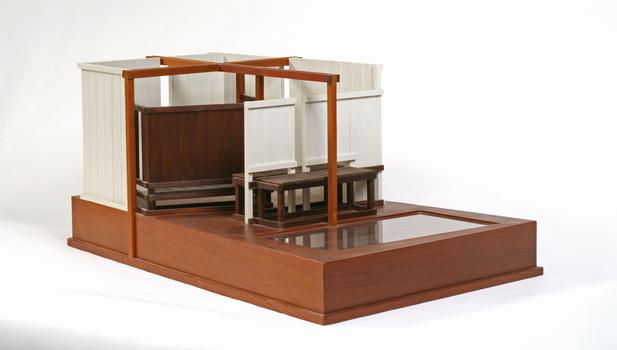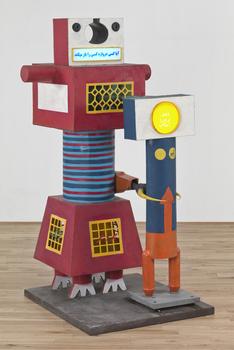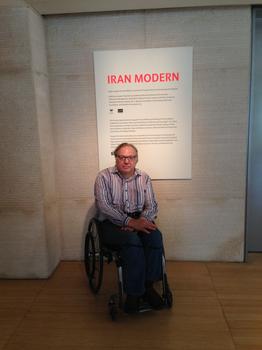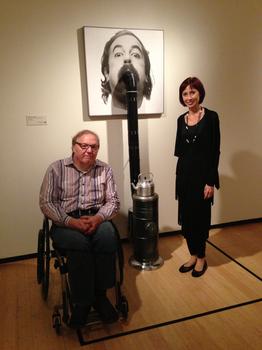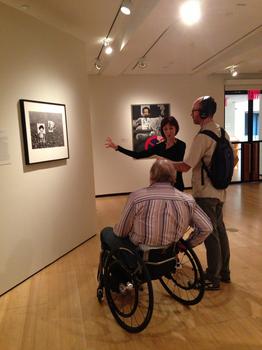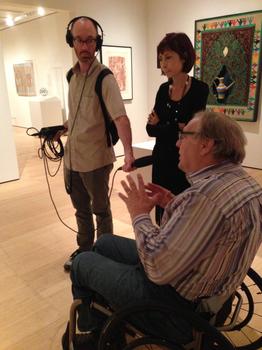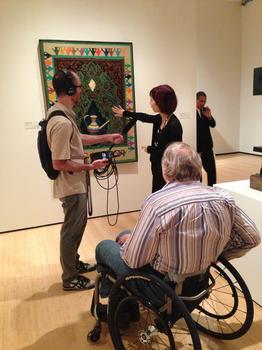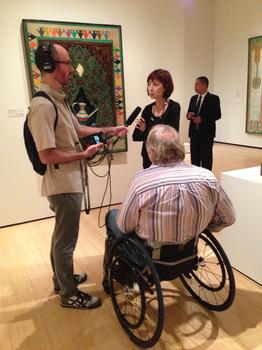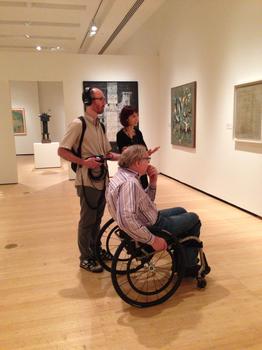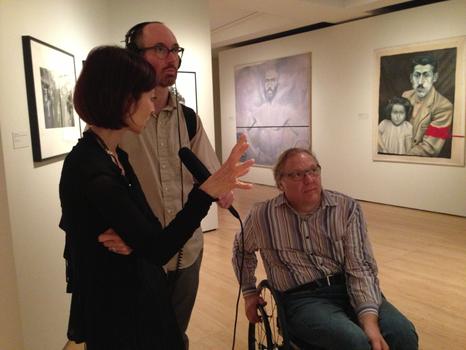 of