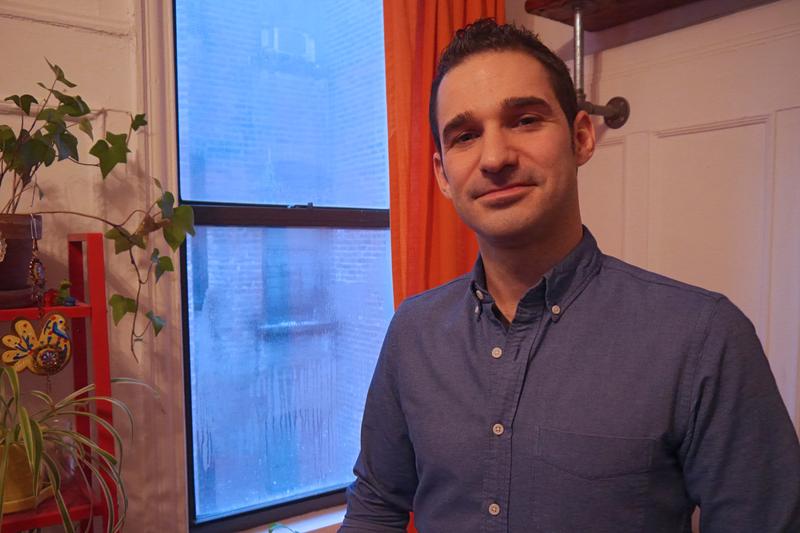 In the fall of 2014, Dr. Craig  Spencer returned from a five-week medical mission in West Africa where he was working with Doctors Without Borders to treat patients diagnosed with Ebola.
Upon his return to the United States, Dr. Spencer monitored his health, checked his temperature daily, and went about his regular life, riding the subway and spending a night out at a bowling alley.
Then, in mid-October, everything changed.
"When I woke up that morning, I didn't feel quite right," Dr. Spencer, 33, told WNYC's Mary Harris in an exclusive interview. "I was breathing a little faster, and I felt a little warm, and I suspected that maybe I wasn't okay."
Dr. Spencer reported a fever of 100.3 and was taken to Bellevue Hospital. He would soon be diagnosed with Ebola. 
"In a way, for that one brief second, it was almost a sigh of relief because the moment I'd been fearing and concerned about had arrived," Dr. Spencer said. "And I felt not at peace with being infected, but like I could almost stop worrying about getting it."
In the days and weeks following his diagnosis, many in the media and even politicians criticized Dr. Spencer for the what they called irresponsible behavior, codemning his decision to go out in public. Meanwhile, the governors of New York and New Jersey instituted mandatory quarantines for aid workers returning from West Africa and called for better screening at airports. 
In the months since Dr. Spencer was infected, the fight against Ebola has gained momentum. Now, the World Health Organization says that fewer than 100 confirmed new cases of the disease were reported last week—the lowest since late June. 
Dr. Emmanuel d'Harcourt, the senior health director for the International Rescue Committee, has an update on the current fight against Ebola.
Mary Harris, Senior Producer for health reporting at WNYC, interviewed Dr. Spencer and has the details on his story.