Artistic Geniuses, Hidden from Museums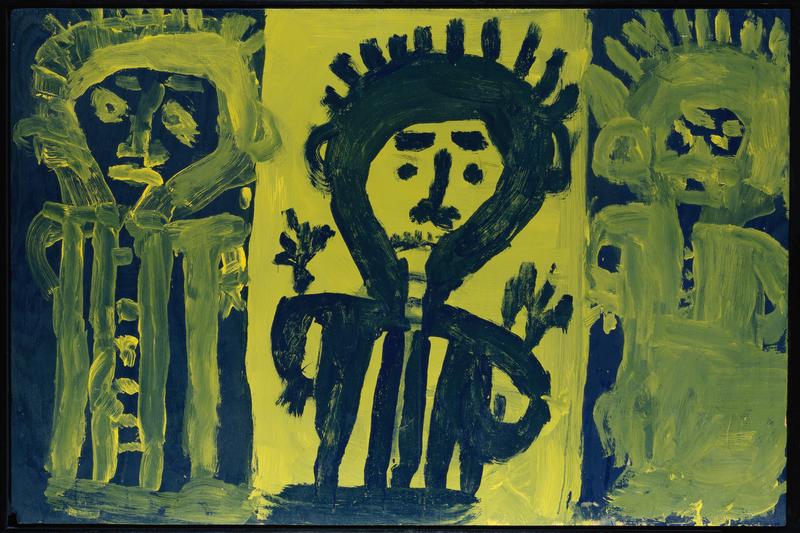 George Widener believes calendar dates have rhythm. The North Carolina-based, self-taught artist uses them in his drawings as puzzles – a piece about the Titanic, for example, includes the dates of every Tuesday since 04-16-1912, the day the ship sank.
Widener is one of the artists included in the exhibit Self-Taught Genius: Treasures from the American Folk Art Museum, which rethinks the nature of artistic creativity. The show features about 100 works by a diverse group of artists, dating from the mid-18th through the early-21st century.
The artists featured in the exhibit challenge the general public's concept of what traditional art is. "They are not so confined to the perfection," said Valérie Rousseau, co-curator of the show. "They are not confined to the sets, to the basic tools, the conversation, the dialogue, which explains somehow why they have been saved and preserved by a few individuals."
Rosseau said the pieces are often about things that have been ignored by mainstream artists. "They are revealing some hidden forces in the matrix of history. And I think this is why they have been saved, but it's also the reason why they have been hidden."
One example, she said, is the piece "Birds Got to Have Somewhere to Roost," by Alabama artist Thornton Dial Sr. It's an installation of wood, carpet scraps and nails. The piece refers to "yard shows," created by black artists in the American South behind and inside residences for a century until they began to be noticed in the 1960s.
Other pieces in the show include "Reina," by Mexican-American artist Martin Ramirez, a human version of the Virgin Mary, "Situation of America," a bright and optimistic view of New York City from 1848, and "Encyclopedic Palace," a 1950 sculpture by Marino Auriti that was a model for a building that would hold all the works of humanity in all fields.
The show is on view until Aug. 17 and then travels to six museums in the United States. But Widener believes his pieces can have a whole different life in the future. "People or machines, intelligent machines, will actually be able to look at my pictures and scan them and see various connections that exist and it will be like entertainment or like an interactive piece," he said.
Admission to the American Folk Art Museum is Free.