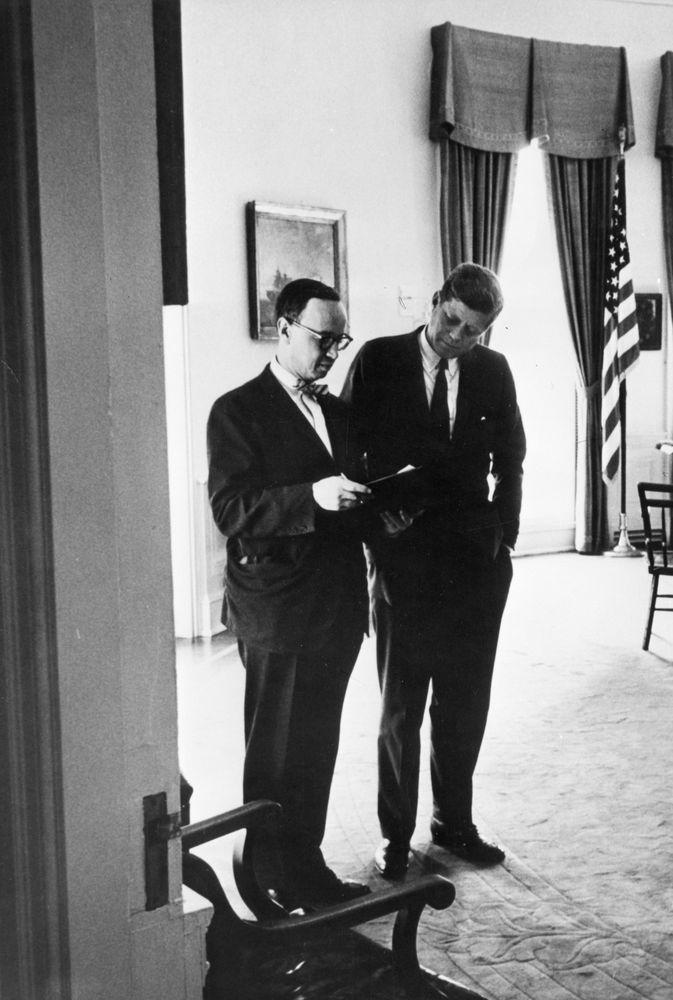 This episode is from the WNYC archives. It may contain language which is no longer politically or socially appropriate.
Discussion of "A Thousand Days: John F. Kennedy in the White House" by Arthur M. Schlesinger Jr. Panel includes Dr. Ernest Van den Haag, Prof. Henry Graff, and Dorothy Gordon, the moderator is Joseph Newman.
Begins with talk about the book by Dr. Van den Haag, he mentions that he first had planned to vote for Nixon in the 1960 election, but that Kennedy's skill and charm during a televised debate won him over. Van den Haag goes on to point out some errors he found in the book and goes on to call the book a work of love rather than a work of history, and that if Schlesinger deceives us it is because he himself was deceived.
Schlesinger responds to Van den Haag, he makes it clear that his novel is a memoir rather than a strictly historical work.
Next, Dorothy Gordon speaks very positively about the book, stating that she believes an historian can tell a contemporary story effectively. Schlesinger discusses how a contemporary historian assess events at so close a range.
He speaks extensively about the writing of contemporary history.

Questions and answers follow. Many relate to specific choices Schlesinger made in what he did or did not include in the book, also questions related to Kennedy's presidency.
Audio courtesy of the NYC Municipal Archives WNYC Collection
WNYC archives id: 70908
Municipal archives id: T921