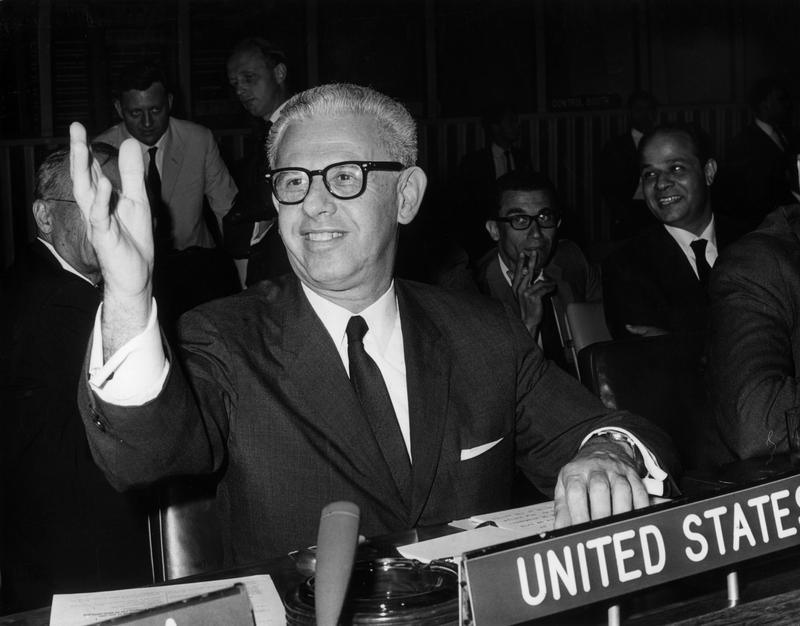 This episode is from the WNYC archives. It may contain language which is no longer politically or socially appropriate.
Arthur Goldberg, U.S. ambassador to the U.N. speaks about the work of the United Nations and what must be done in the pursuit of world peace.
He begins his speech by discussing his resume: he was formerly both a Supreme Court justice and the Secretary of Labor. He specifically addresses the UN's "most pressing topic: the situation between India and Pakistan." He refers to the friendly relations the United States has with both countries, but notes that if issues are not resolved the results may be catastrophic. He speaks of the Secretary General's visit to the capitols of both countries.
Questions and answers follow.

Audio courtesy of the NYC Municipal Archives WNYC Collection
WNYC archives id: 70889
Municipal archives id: T759