The Takeaway
The Art of the Repeal? Trump Issues Healthcare Ultimatum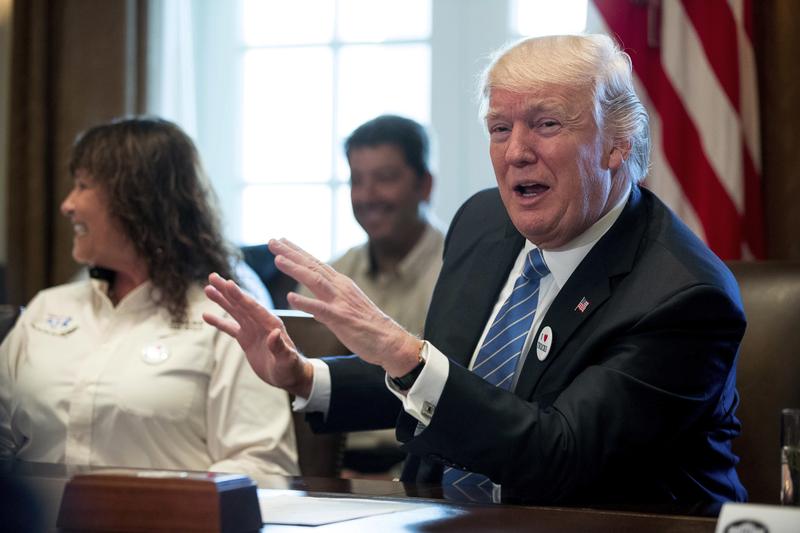 Click on the 'Listen' button above to hear this segment. 
President Donald J. Trump issued an ultimatum to Congress on Thursday: Pass the GOP plan to repeal Obamacare, or the Affordable Care Act stays. The president made an appeal to his supporters in a video posted to Twitter yesterday:
"Americans were told that Obamacare would bring down prices and increase options. You were told that you could keep your plan and keep your doctor. You were given many, many false stories. The fact is you were given many lies. Go with our plan. It's going to be terrific. You're going to be very, very happy. Call your representative, call your senator, let 'em know that you are behind our plan."
But Congress isn't alone in it's dissatisfaction with the healthcare bill as it currently stands. A new poll by Quinnipiac University put report for the American Health Care Act at just 17 percent.
Former House Speaker John Boehner once likened managing the House to "trying to keep 218 frogs in a wheelbarrow long enough to get a bill passed," and Speaker Ryan might be feeling the very same way right now.
Will Republicans be able to round up enough votes to repeal Obamacare? Here to weigh in are Reed Galen, a Republican strategist who worked on both the 2000 and 2004 Bush-Cheney campaigns and worked for John McCain's presidential campaign, and Jeffrey Young, a reporter for The Huffington Post. Click on the 'Listen' button above to hear the full discussion.