Jasper Johns Shows His Regrets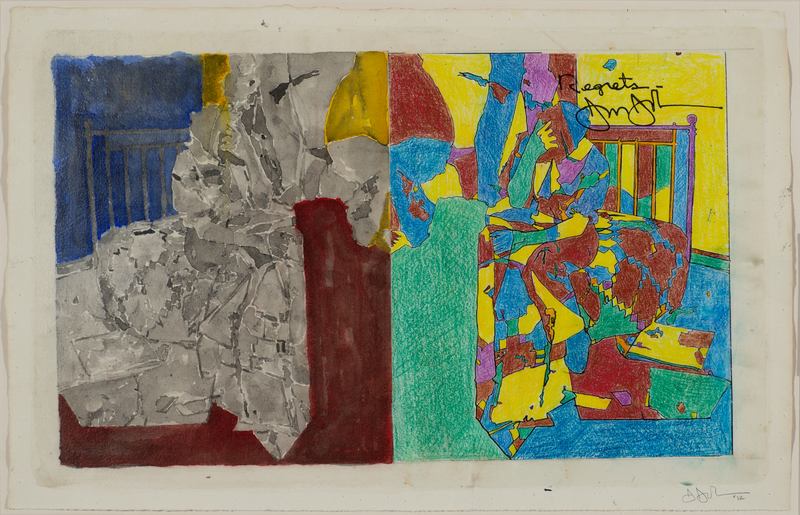 Jasper Johns helped jump-start the Pop art movement in the 1950s by painting everyday objects like American flags and targets. He's perhaps America's most celebrated living artist and now, at age 83, he has a new show at the Museum of Modern Art called "Regrets."
The title took art critic Deborah Solomon by surprise. She explained that American artists rarely express regret in their work. "American culture is really about new beginnings, new possibilities, the idea of the reconstruction of the self," she said.
That's clearest in the work of artists like Jeff Koons, with his balloon dogs, she said. "It's about how everything is disposable. Just get rid of what you have and get something newer and shinier. Johns, by contrast, wallows, wallows in his regret and I find that very appealing."
John's show is based on a picture of the late British painter Lucian Freud alone in a room, sitting on an old-fashioned iron bed, newspapers at his feet. He is holding his head, as if it hurts. Johns used the photograph to make paintings, prints and drawings. 
Photograph of Lucian Freud, circa 1964 (photo by John Deakin)
The title "Regrets" got Solomon thinking about what she regrets herself: for example, her negative reviews. Also, she said, "I regret that I spent so much time looking at not-great art," like what was showcased at this year's Whitney Biennial.
Solomon wonders, what art shows do you regret having seen?
Jasper Johns, Untitled. 2013. (Promised gift from a private collection. Art © Jasper Johns/Licensed by VAGA, New York, NY. Photograph: Jerry Thompson)