Art Inspired by Modernist Buildings and Unfinished Houses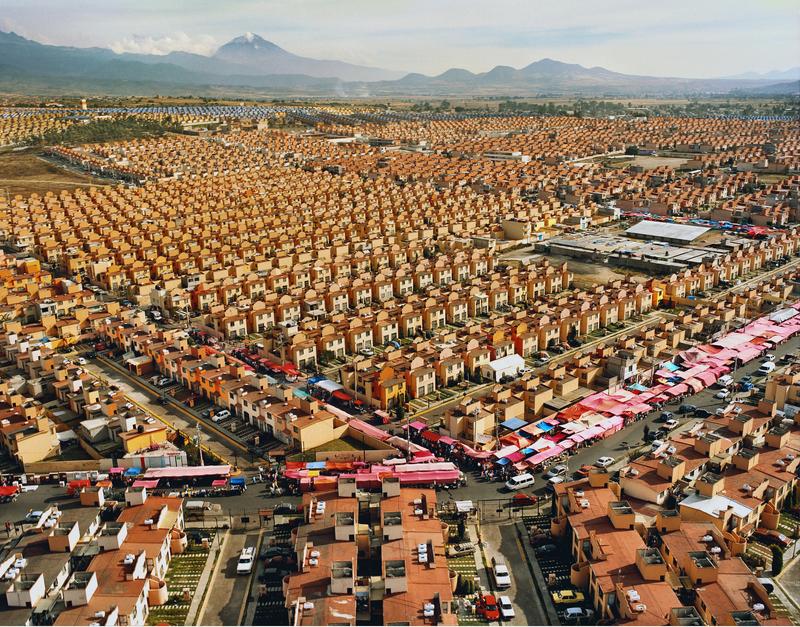 A new art exhibit at the Bronx Museum looks at how modernist architecture changed Latin America.
Beyond the Supersquare features over 30 artists with about 60 pieces, including sculptures, photography, video and installations. The pieces reflect on several buildings constructed from 1920 through the 1960s in the region, when prominent architects like Brazilian Oscar Niemeyer used his curvy buildings and swirling forms to transform entire cities like Brasilia. 
Jordi Colomer, an artist from Barcelona, Spain, with a video work in the exhibit said most people think the city is so big that there is no end to it, so he decided to investigate.
"Going by through helicopter, we found this neighborhood which is called Ixtapaluca and you can see really that there is a line where the city ends and there is nothing after that street," he said. "So you can say this is the last street of the city."
Another work is Colombian Felipe Arturo's miniature of the Domino House, an open floor plan structure designed by noted Swiss-French architect Le Corbusier. 
Arturo's version is unfinished, he said, because it represents thousands of houses in Bogota.
Felipe Arturo, Casa Domino, 2010 (Courtesy of the artist)
The exhibit will be on view until January of next year. Admission to The Bronx Museum is free.