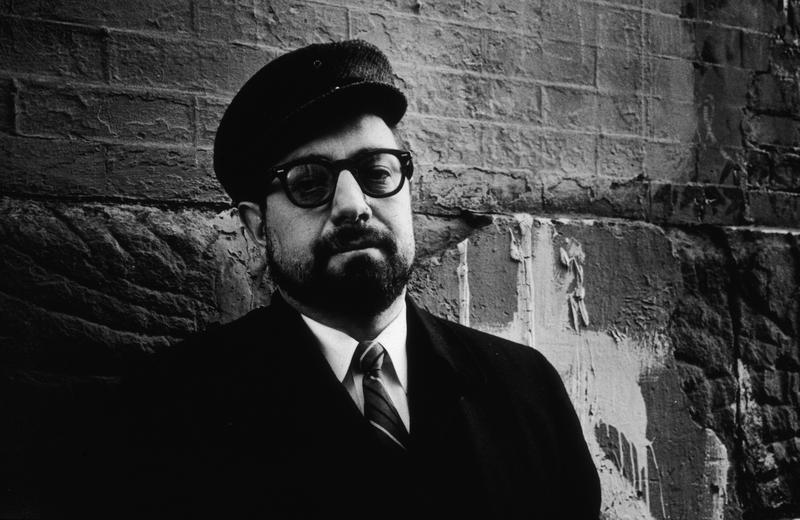 Summary
This episode is from the WNYC archives. It may contain language which is no longer politically or socially appropriate.
Interivew with renowned cabaret owner. His complaints about police harassment and local rackets.

Frank Titus moderates.

Panelists: Michael B. Wall, Stan Siegel, Tim Cardinal, and Charles Rosema

Questions:

The NYPD has been unfairly harassing D'Lugoff's cabaret, the Village Gate. Complaints about specific fines and regulations he is punished with, specifically not being allowed to dim his lights during performances is, as is common with other cabarets. He mentions having to buy officials Christmas gifts. Patrolmen giving him summonses are "either stupid or corrupt." He was told to look out for corrupt PD before starting his club. Accuses NYPD of making racially offensive comments in his club. Over 15 violations have been issued to him since he opened. High class clientele, the type of cabaret that appeals to intellectuals, not to beatniks. Highest ration of college clientele in NYC, due to programming. Avoids answering a question about homosexual clientele; talks instead about the lack of a standing bar and the use of a cover charge. No complaints about the PD in his precinct. Some complaints by other cabaret owners who were approached by gangsters; he has not had a similar experience. Re-confirms that all racially charged comments made by PD did not include any actions. Has not made a complaint to the New York State Law Against Discrimination or the NAACP. Avoids questions about the "gangster element". You can't work in a cabaret in NYC if you have been convicted of a felony. Some police officers also patronize the cabaret.
Audio courtesy of the NYC Municipal Archives WNYC Collection
WNYC archives id: 8478
Municipal archives id: LT8962
Transcript
This is a machine-generated transcript. Text is unformatted and may contain errors.
Is the police department harassing legitimate cafe owners Greenwich Village the harbor cabarets and the police department cooperating with the sun the cats have the herds taken over there in the village but the answers to these and other questions listen to your city stations campus press conference and this transcribed discussion the editors of college newspapers question a prominent personality and the news Frank Titus W. N.Y.C. news editor and reporter is the moderator to introduce the panel on tonight's guest areas Mr Titus Good evening welcome to Compass press conference tonight our guest is Arthur delude our cafe owner and concert impresario the members of our college news panel asking the questions are Michael B. Wallenstein Siegel of the N.Y.U. square Journal Jim cardinal Fordham Law School and Charles regime of Columbia Daily Spectator as in all our campus press conference programs the stated or implied opinions of any of the participants to not less a surly represent the opinions of this station our topic of discussion tonight stems from a complaint by Mr Lugo off of police harassment of the village gate a cafe which he owns in partnership with his brother his brother is Dr Burton to look off of the medical staff of Johns Hopkins University in addition to his activities at the Village Gate ARPA delude office and member of the National Association of concert managers he is managed concerts at town hall Carnegie the Brooklyn Academy of Music under a college and while you and Cornell University among many others the programs he has arranged have included classics jazz and folk music in addition to his personal manager for Tom Lehrer the comedy satirist and the flamenco guitarist Carlos Montoya. In an article in the Greenwich Village newspaper The Village Voice opportunity guard charged victim's parents members of the village gate by the New York Police Department one point in the dispute between Mr De look up on the police concerns the dimming of lights during a certain portion of each evening report as that the dimming takes place only want to show is on the Village Voice report states that the police continue to issue violations even though Deming is a regular procedure in cabarets and nightclubs all over town again according to the article and the boys are tied to the golf wants to know why he has been singled out and listed in the graphs his problem does not prove all around the damning of likes told the boys and we quote If it isn't right it will be something else I think they will look for any means to harass owners of decent establishments who stand up for their rights cause press conference discusses this charge by author to look up tonight here's Jim cardinal with the first question. Asking legitimate. I cannot speak for the entire cabaret in the street the city on the ark However I do know that my cabaret is an honestly run place and I do believe that I am being harassed by certain individuals in the police department of the city of New York also the article in The Village Voice suggests that certain cafes are controlled by a syndicate. Syndicate dominated by racketeers. To the best of my knowledge. I understand that the financing of the cabarets in a city New York a gangster money although the fronts might not be gangsters Is yours one of these or no it is not why is the place a problem harassing you I believe it is arresting me because they would like to keep all those operators in line who do not conform to what they think is the proper way to conduct the cabaret rules of the city of New York has it ever been suggested to you that payoffs would relieve you from this problem No sir it has not a pay off help I do not know but to my knowledge most of the industry in the city of New York cabarets pays off the police department. Luke are have you ever they don't know sir at any time of year No sir the only time are Christmas gifts are given to various individuals however this is not pay off you have given Christmas gifts to members of the police department. I would say I have and this is purely on a personal basis don't you consider that pay off at the policeman accepts he's not supposed to it's not right sir that is the custom in the city of New York and all over the world and I'm not going to buck that I'm not going to say that people do not give gifts or drinks and there would be foolish for myself to be that hard headed I don't believe that we are discussing Christmas gifts we're the scuffing the right of a cabaret owner to conduct a legal business without the partnership or the bug the police or gangsters stance legal system to learn or overtures. To why your club in particular is being harassed in this manner I don't know why my club in particular accept that I know that they are giving me some and says and they are harassing me for things which they know very well I am conducting properly like a letter stated Deming of my life during a show which I am committed to do either now I say the police officers giving me the summonses are stupid or they should know better because the State Liquor Authority permits me to do my life now which way can we have it are they stupid or are they corrupt what particular rules does the state do the state on the city with respect to the demeanor of law and the city sets down a law that you must read nine point like at any time however I am a cabaret duly licensed under the state of New York Liquor Authority and during the show I am permitted to dim my lights and I have been doing the same. As all the cabarets. And the city and the state of New York while conducting a show I have been doing my like look up Max you said perhaps understandably nine point lead at the type of nine point type referee another like Tiger correct does the state have precedence over the city in this particular area of law or in other words obviously the city doesn't say anything about dimming the lights of the state or be. The reason I know it is so is the cost but magistrates courts have given me an acquittal on the basis of the summons is issued to me however the police department from its own kangaroo court which it is they are both the judge and the jury has found me guilty and suspended me and given me a fine if I accept that suspension over the weekends of cause the five thousand dollars which includes the payment of the twenty five employees I'm going to slum landlords don't even get near these days. Michael B. wall Mr Dillon go if you have suggested earlier in the program that certain individuals in the police department are out to get you who are these individuals I do not know who these individuals are because I am a recent cabaret owner who is primarily a concert manager trying to run a concert business in a cabaret I was warned before I got into this business that there were problems involved I have no contacts within the police hierarchy officials in the visual that is I do not know who it is who is out to get me but it is very evident that if I take these suspensions I will be in great jeopardy and my business might very well be in much trouble when you said you were warned against difficulties were kind of difficulties where you want to go I was warned that gangsters and corrupt police might impede and honestly run cabaret in other words you're charging that the gangsters are wandering the police to harass you know I am not I was just I said that I was told gangsters are related to the cabaret business since I do not come from that world I cannot tell you the situation as it really exists let's take the case of other legitimate carry on as other such Yes there are have they been harassed in Yemen a particular case is the place of a place called the den which had unusual literate entertainment and was continually harassed by the police department the Denver is NOT exist at this time but it was a cafe on thirty eighth and Madison I believe and the US It was the similar situation to the one I am on that going at this moment and it was driven out of business no it was not driven out of business I believe it is close to normal I believe I don't know I'm not too up on the situation however they were continually harassed by the police after their operation by all sorts of some of you know there are so many violations that one can be charged in a cabaret because of the special licensing procedures and bureaus and it is that it is a fairly a madhouse. I'm surprised we don't even have a license for operating a coffee machine when you've mentioned two instances your establishment in the den mother of a legitimate cabarets perhaps that having been Bob I am not that familiar sir because I am too recent in the business I've been in business now for approximately twenty months and I'm not that familiar with the cabaret picture in the city. Charles Rosie. Several months ago the New York Herald Tribune reported that there was what they called a dangerous situation in the village regarding interracial incidents which had taken place do you think that there may be that some of the harassment from the police department maybe because of this yes sir I do police have come into my place of male racially offensive remarks and I state this very calmly and coolly not only and investigations that I'm discussing about now but in general the composition of my club is multinational We have people embassadors and plain citizens from all over the world we have had already in my place the ambassador of France Ecuador Sweden and a dozen or more other countries we have had famous personalities like James Thurber John Steinbeck Frank Loesser Benny Goodman. I can name a host the ambassador of India's been a few times Senator Javits has come down a number of times I would like to bring out that also that we have I believe the greatest percentage of negro middle class and upper intellectual performers and. I would say that we have an operation that is quite different than the average cabaret and I believe this is one of the reasons I'm being harassed I don't say it's the primaries. But isn't the police force also integrated Yes it might be integrated but I'm telling you my experience. Jim cardinal Mr Luker you said earlier that the Roman who gave you the summons is were either stupid or corrupt so have you made your complaints known to the higher Brisson of the Parliament not only have we made it known we have repeatedly sent letters to commission a Kennedy and to the. Deputy Deputy Commissioner of licenses regarding our problems and we have been turned down continually to follow them or they are either stupid or corrupt No I would not say that there is departmental procedure and I am not that familiar with the way they want to handle my case perhaps certain people do not want to admit that when there are I am not calling anybody stupid or corrupt in the upper positions I do not know who is doing what to whom I'm just making a general accusation I am not pointing out to any one individual to look off if you can take an average I know these figures may be difficult to remember but about how many byelection have been issued to your place I would say over all constituting violations what have been the results well most of them have been thrown out of magistrates court or I think once might have taken a two dollar fine for not having self in the bathroom. That's about the only one which you were found guilty we well which I've paid a fine that is correct you have any neighborhood complaints POLICE Well yes we do have neighborhood complaints and terms of late hours and things happen in the capital I'm sure that whenever there's a little bit too much noise from people coming out of my place that people are not happy about it but I'm not happy at any place where there's no noise being created but nothing unusual so far that our places than our sense of. Existing you think that maybe any other intention other than the state of the so-called dimming of light speed on the police action Well I'm not certain all I know is that my time and my livelihood being wasted and I'm just can a got to keep on going if I have to be harassed in this manner will you think it may be because of an apparent violation which might be difficult to prove you have an orderly clientele for instance well as I explained about my clientele I happen to have a high class clientele I believe that I have the. Type of cabaret that appeals to intellectuals not been excellent I mean specifically intellectuals I have I believe outside of some. I believe I don't have the highest ratio of college clientele in the city of New York due to my programming I have had to throw in a body. To my knowledge I think in two years I think with thrown out one person that was intoxicated that person came in intoxicated in the first place and the evidence of the parents' homosexuality or degeneracy Well we don't have a standing bar in my place we only have table service and I might mention that we have a cover charge I believe the wall of the story and ourselves are the only two cabarets having a cover charge because we feature entertainment and not drinking primarily stoned SIEGEL Does the question of the village location in the village aside from the racial question which we've covered have anything to do with your problem would you say for instance if you were located at fifty first Street or so that you have the same sort of problem that you are presently experiencing I do not think that my being in the village has anything to do with it as I mentioned the den which was on thirty eight and Madison. Had a very had had similar problems to my own and I would mention by the way that the relationship with the precinct which I am located in has been favorable I have no complaints about the policeman and my priest certain cabarets if I'm not mistaken at one time in the area of the village complained that they were approached by gangsters who wanted to buy them or wanted to get a voice in their management does anything like this happen to you in one or particular location No it has not happened at all Michael the wall to do that has you complained to the state commission that is now investigating the city of New York the more commission used to be called the Nelson commission. No sir I understand all that there are people who are interested in my situation and are investigating it at this moment. Would you consider complaining to these people to be Commission I certainly would and I think that the people involved only should look into the laws here in the city of New York and find out the jungle we are living in and you made an interesting point before about police discrimination racial discrimination against Negroes you seen any actual evidence of this kind of remarks knows all I said was that policemen were coming to my place made racially offensive remarks and I'll stick to that I did not say anything else what was done was look after