The Takeaway
Arkansas Execution Marathon Kicks Off Next Week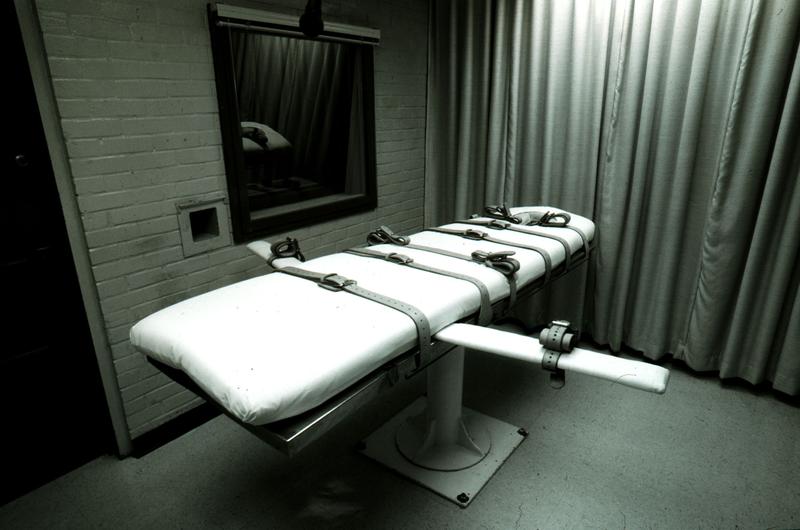 Click on the 'Listen' button above to hear this interview. 
Next week, the state of Arkansas is scheduled to execute seven death row inmates over the course of 11 days. The first is scheduled for Monday April 17th and the last on April 27th, three days before the expiration of the controversial lethal injection drug Midazolam hydrochloride, which has never been used in the state of Arkansas before.
When then-Governor Bill Clinton reinstated the death penalty in 1990, it had been 26 years since the state executed anyone. Over the next 15 years, 27 executions were carried out. These scheduled executions, with multiple ones taking place on the same day, will be the first executions in the state since 2005.  
Arkansas Attorney General Leslie Rutledge says all seven men have exhausted their appeals. Their attorneys have been in court this week arguing that the expedited schedule violates due process.  
On Monday, the first two men scheduled for death are Bruce Earl Ward, sentenced in 1997 for murder. His attorney's say he has significant mental health issues. Don William Davis is also set to be executed. He was sentenced in 1991 for murder and has had multiple execution dates set in the past — each was put off over litigation involving controversial lethal injection drugs.  
Other scheduled Arkansas executions: 
April 20th: Stacey Eugene Johnson sentenced in 1997; and Ledelle Lee, sentenced in 1995
April 24th: Jack Harold Jones, sentenced 1996; and Marcell W. Williams, 1997
April 27th: Kenneth D. Williams, sentenced in 2000
Governor Asa Hutchinson said on Thursday that he is confident the executions will go through, and that they will bring long-awaited closure for some of the victims families.
Tom Meagher is deputy managing editor at The Marshall Project and initiative "The Next to Die" tracks scheduled executions across the country.He says attorneys are working against a ticking clock, trying to make sure their clients get due process as the "best used by" date on a controversial drug nears.
Update 04/15/17: On Friday, a judge in Arkansas blocked the state from carrying out up to seven executions this month. Click here to learn more from our partners at The New York Times.