The Takeaway
In Arizona, New Sheriff Says Goodbye to Tent City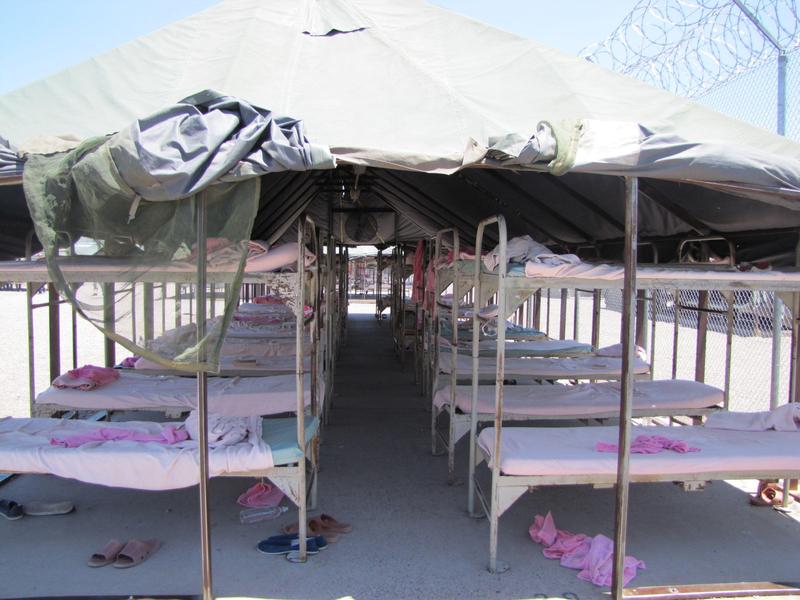 Click on the 'Listen' button above to hear this interview. 
Law enforcement in Maricopa County, Arizona was a national spectacle for decades while the county was under the jurisdiction of Sheriff Joe Arpaio.
First elected in 1993, Arpaio became known for his tough stance on crime, and his aggressive pursuit of undocumented immigrants. Arpaio was voted out of office last year, and his successor has already struck a new tone that is consistent with the new nationwide conversation on prison reform, jail closings, and an overhaul of the nation's approach to incarceration.
Newly-elected Sherrif Paul Penzone has decided that one of his first official acts will be to close Arpaio's controversial Tent City Jail, which was constructed from Korean War military tents in 1993 and was created as a solution for over-crowded prisons. 
The outdoor camp was sweltering in the summers, but Penzone says that it is no longer necessary now that most of the county jails are less than three-quarters full.
Jimmy Jenkins, a reporter for KJZZ in Phoenix, Arizona, says the Tent City Jail is well known to residents in the state.