Note to Self
Are Hackathons Worth It? Five Participants Weigh In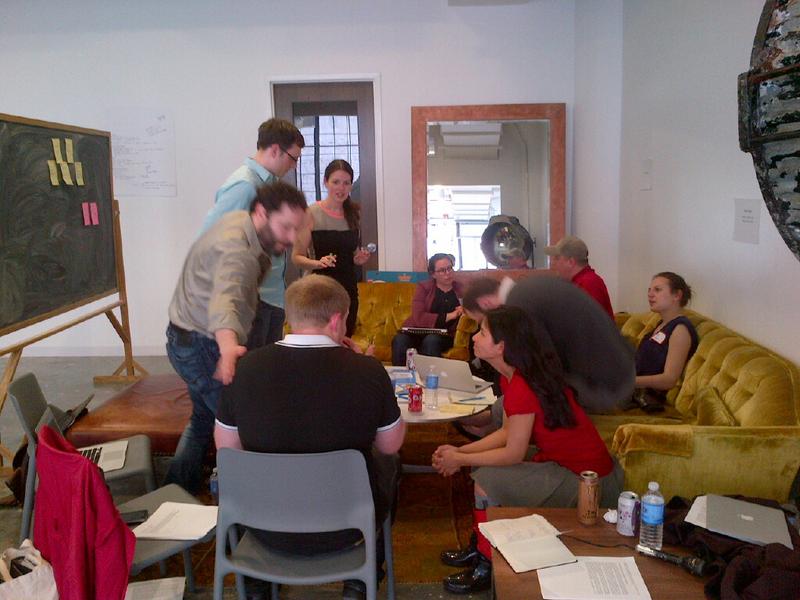 Hackathons are exploding across New York City and the nation, and New Tech City has been checking in with participants to see why they attend, what they get out of the experience and what they'd like to hack at the next event.
For the uninitiated, a hackathon is an event — usually a few hours to a couple of days long — where software developers team up to solve a problem by quickly thinking up and creating new programs, products, services or apps.
Click on the audio below to hear people's impressions of the hackathons they've attended.
 Ramzi Abdoch, 22
 Abdoch is a "hacker-in-residence" at New York venture capital firm Scout Ventures and works on SWATCHIt, software he  developed at one of his many hackathons. Abdoch says he attends hackathons to network.
William Hockey, 23
Hockey is the founder and lead engineer of Plaid, a San Francisco-based API for spending data. He's a perfect 1-for-1 at hackathons, winning the grand prize at his first event. He says hackathons have nowhere to go but up.
Lisa Maione, 29
Maione is a graphic designer and educator from Brooklyn. She loves hackathons despite not fitting the profile of a "typical" attendee (male, can write code). Her team won the Publishing Hackathon in May after presenting at the the BookExpo America (B.E.A.).
Matthew Ruttley, 24
Hailing from the UK but living in NYC doing computer science research, Ruttley is a avid hackathon attendee. He calls them "the pulse, at the moment, of the technological golden age that we're in." He says he's attended more hackathons than he can count.
Jonathan Serrano, 24
Born and raised on the Lower East Side, Serrano loves the "innovation culture" of New York City. He's an interactive art director at an advertising agency, but it's hackathons where he really gets the creative freedom he wants.