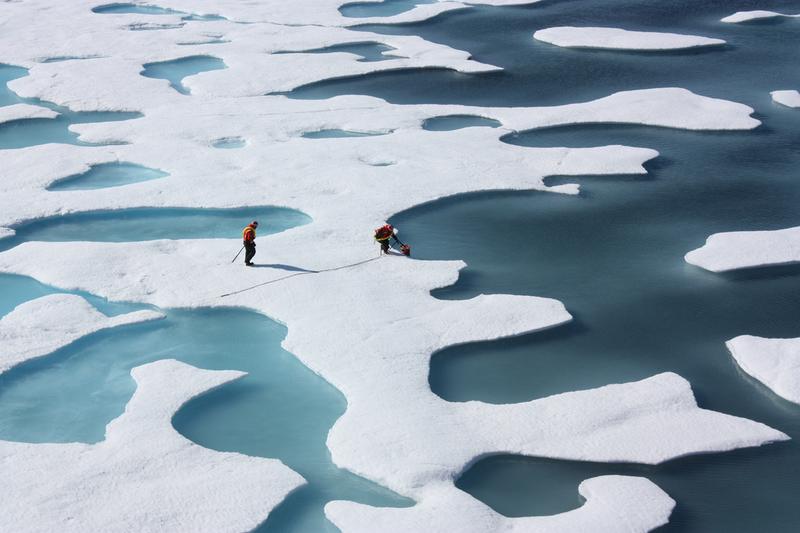 Click on the 'Listen' button above to hear this segment.
It's almost winter, and the Arctic is supposed to be getting colder. But this November, temperatures have been far warmer — 36 degrees, to be exact — than the historical average.
Earlier this month, a positively balmy 34 degree day set a record for the warmest day in November at the North Pole. Higher temperatures means more sea ice melting, which endangers not only the ecosystems in the Arctic but threatens sea level rise across the globe.
Julienne Stroeve, senior research scientist at the National Snow and Ice Data Center and professor of polar observation at University College London, keeps careful watch on the Arctic and its sea ice.