New York Archbishop Establishes Fund for Victims of Clergy Sex Abuse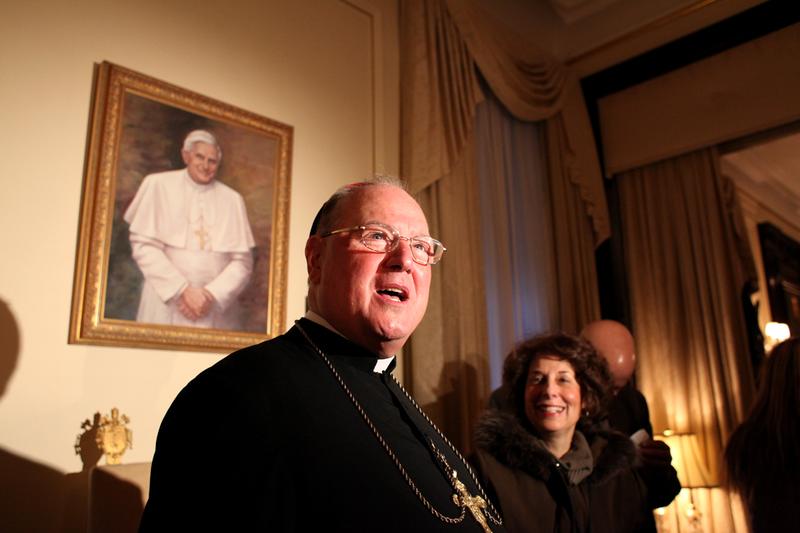 The head of New York City's Catholic Church is setting up a new compensation fund for victims of clergy sex abuse.
Archbishop Timothy Dolan says the fund will be led by Kenneth Feinburg, the attorney who headed up the September 11th Victims compensation fund.
The announcement comes two days after cardinal was met by protesters during a visit to a catholic high school in Kingston, angry because Dolan wouldn't back legislation known as the Child Victims Act. The bill removes the statute of limitations on cases of child sex abuse and allows a one-year look-back window for victims to revive old civil cases.
Gary Greenberg, founder of the Political Action Committee Protect NY Kids, was one of the protesters Monday. He says while he cheers any move to protect children, his organization will continue to push for a bill which would allow a one-year period to reopen cases that had already passed the statute of limitations.
"He needs to support the one year look-back. When he comes out and supports that, then we can say he's a hundred percent behind children's safety," Greenberg said.
The program will consist of a three-person independent committee to oversee administration, made up of Former Police Commissioner Raymond Kelly, U.S. District Judge Loretta Preska, and Associate Clinical Professor of Psychiatry at Columbia University Dr. Jeanette Cueva.
Dolan says under the first phase of the program the archdiocese will reach out to and determine compensation for survivors who have already notified the church of abuse. The second part of the program will investigate new allegations.
Dolan says the money for the fund will come from a long-term loan taken out by the church, and not from money given by parishioners for schools, churches, or charity.