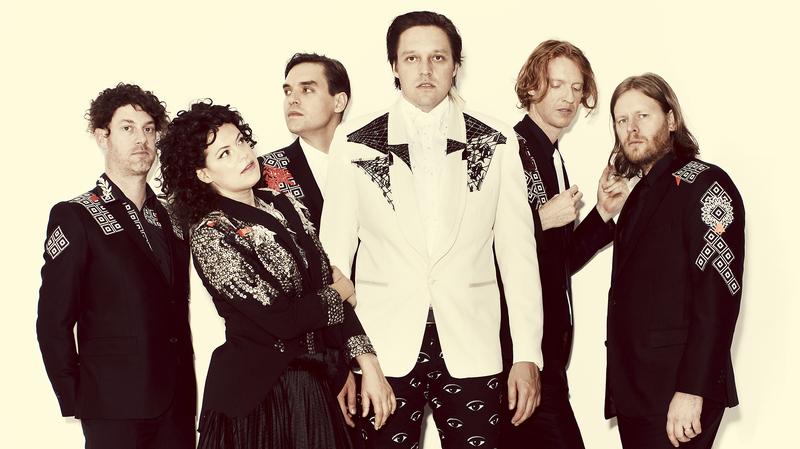 After months of mysterious teasers and surprise concerts (including two in Brooklyn), Arcade Fire has finally dropped its new album, Reflektor. But the night before its release, the sprawling Montreal band gave a taste of the new dance-music-leaning songs in a live concert from Capitol Studios in Los Angeles. Hear the Montreal band perform highlights from Reflektor, and encore with an older favorites from their previous album, The Suburbs.
Set List:
"Reflektor
"Flashbulb Eyes"
"Afterlife"
"Supersymmetry" (w\ teases of "Perfect Day" and "Satellite Of Love") 
"It's Never Over (Hey Orpheus)"
"We Exist"
"You Already Know"
"Normal Person 
"Here Comes The Night Time"
"Sprawl II"