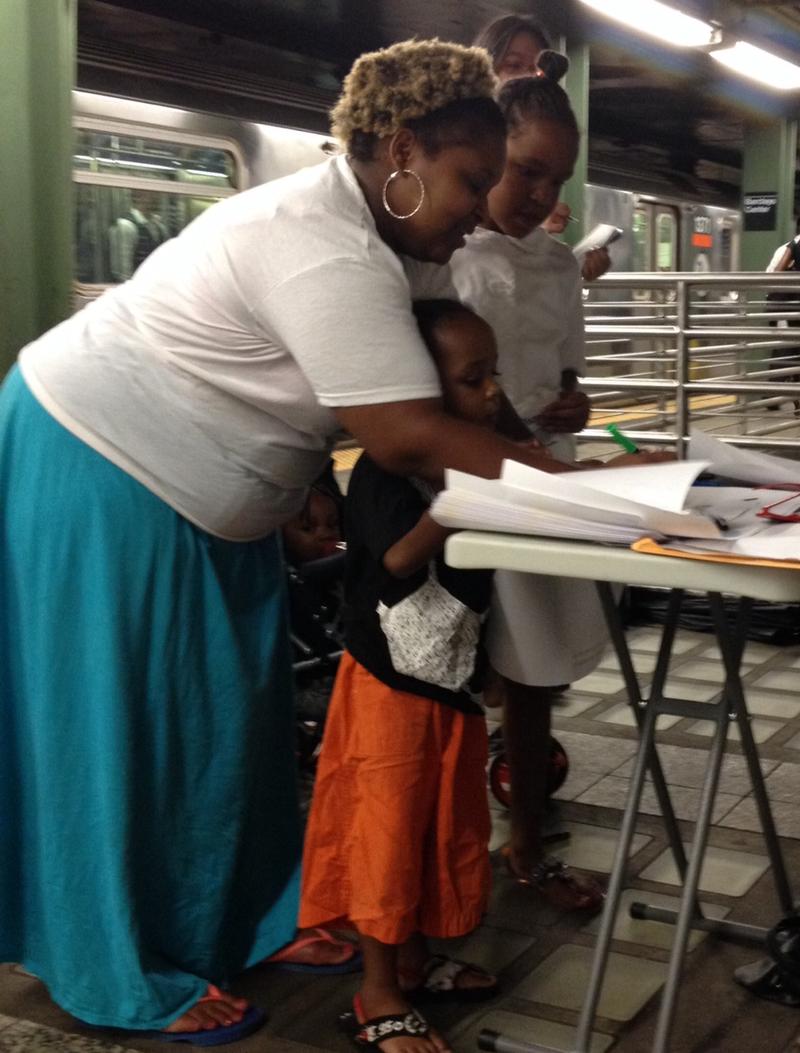 Supporters of a bill that would require businesses with more than 20 employees to offer workers pre-taxed transit benefits petitioned straphangers at Brooklyn's Atlantic Terminal on Sunday.
Andrew Carr with the group Riders Alliance said he hoped the signatures would help keep pressure on the City Council to pass the legislation that could save riders about $400 a year, has already been approved in cities such as San Francisco. "If they're able to do it, we're New York City and I think we can do it even better," said Carr.
At a hearing on the proposal in June, some small business owners without human resource departments expressed concern about the costs of setting up such a program. Others wondered what penalties the city might impose for non-compliance. The plan would allow 600,000 people who currently don't receive the cost saving benefits to apply. Bronx resident Joseph Fitzroy said he added his name to the petition because he can't even afford a monthly subway pass.
"I use the subway like four times a week and it's really becoming a hardship," he said. "MetroCard, after MetroCard, after MetroCard... it's hard."
The legislation is sponsored by City Councilman Daniel Garodnick of Manhattan.