The Takeaway
Foreign Policy Questions Swirl Around Trump Administration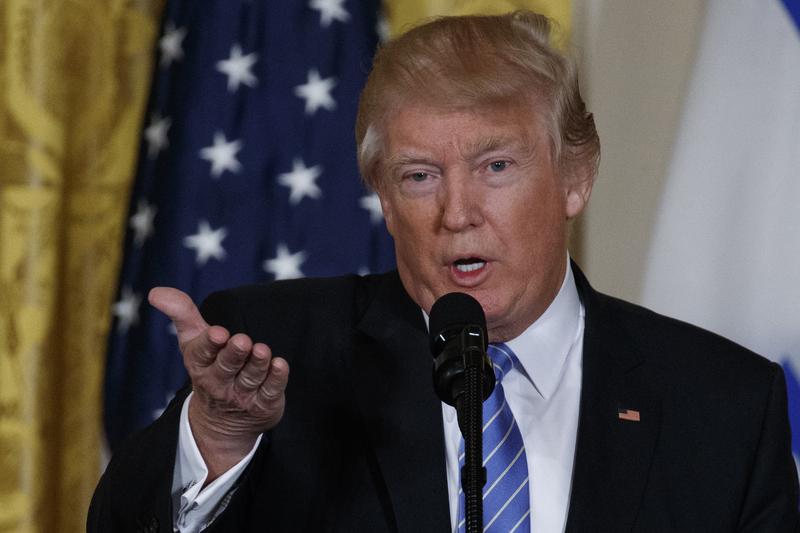 Click on the 'Listen' button above to hear this interview.
Over the course of President Trump's first 100 days in office, The Takeaway and PRI are using the president's favorite method of communication to ask him 100 questions, and we want you to join us. When it comes to healthcare, global security, immigration, foreign policy, education, and domestic issues, what questions should President Trump have to answer?
Tweet your questions to @PRI, @TheTakeaway, and @PRITheWorld with the hashtag #100Days100Qs. We'll wade through your suggestions and nominate one question each day that we think the president should answer. We hope you'll join us in tweeting each day's question, because more tweets are better than one. Each question should be tagged with #100Days100Qs.
With your help, we're hoping to get the 45th president to answer some of these pressing questions.
In addition to Twitter, we're looking for your suggestions on Facebook and Anchor — leave The Takeaway, PRI, or The World a comment, or record an Anchor message to add your voice to the discussion. You can also send us a voicememo using the PRI app. We may play your response on one of our shows, use your comments in an upcoming article, or even turn your comment into one of our questions.
This week there was enough news to make anyone have a few questions. General Mike Flynn was ousted before he had the chance to resign because of his communication with Russia regarding sanctions during the campaign.
President Trump met with Israeli Prime Minister Benjamin Netanyahu to discuss making a deal about the Israel-Palestinian conflict, saying that he was "looking at two-state and one-state" solutions. And yesterday there was a runaway press conference that covered everything from Russia to leaks to "fake news." We're left wondering which issue to tackle first.
Today, we turn to Takeaway Washington Correspondent Todd Zwillich to answer some of the biggest questions of the week.