The Takeaway
Another Police Shooting Video Raises Questions in Chicago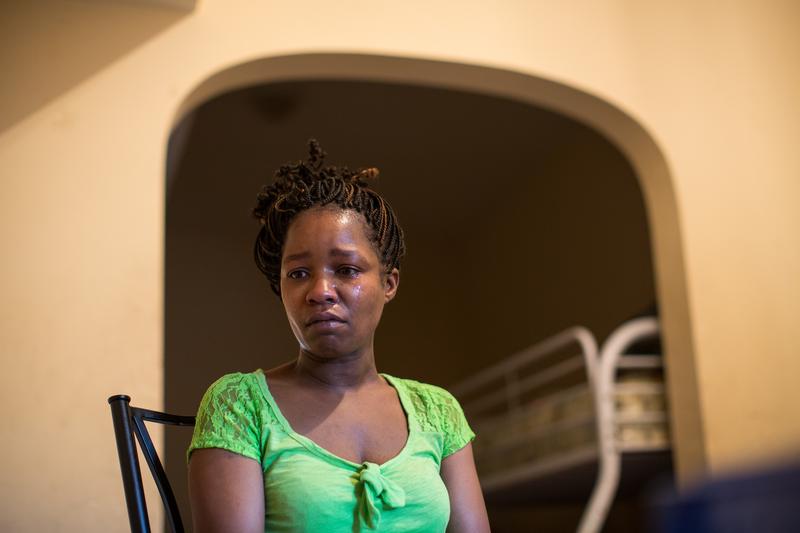 Click on the audio player above to hear this interview.
On Thursday, an order by a federal judge allowed for the release of another police shooting video in the city of Chicago. This time, a white officer is shown shooting a black teenager while the young man tries to flee on foot.
Cedrick Chatman, 17, was thought to have been involved in carjacking in January 2013 when police pursued him and ultimately killed him. The footage is not as graphic as the now-widely known dash-cam video of the shooting death of Laquan McDonald in Chicago.
This time, the video shows a distant view of Chatman and the quality is grainy, but Chatman's family pushed for its release to counter statements from police that accused Chatman of turning and pointing an object at police as he ran. It turns out Chatman was unarmed and holding a black iPhone box.
This incident follows a slew of other questionable practices and cover ups by the Chicago Police Department (CPD) that the U.S. Department of Justice is currently investigating. Many say the Chatman case, and the three long years it took for the video to be released, speaks to a culture of dysfunction in the Windy City's justice system.
"I think it says that there is a culture of coverup, that there is a culture of protecting wrongdoers within the police department," says Richard Boykin, Cook County Commissioner in Chicago. "This incident with Cedrick Chatman is something that is unconscionable."
While Boykin believes there are good officers within the Chicago Police Department, he says the Chatman and McDonald cases demonstrates a pattern of misconduct within the CPD.
"There was an indictment in the Laquan McDonald case of Officer [Jason] Van Dyke just hours before the release of the video," he says. "The prosecutor waited 400 days to make an indictment. We do not believe that she would have indicted that police officer if in fact the video had not been ordered to be released by the judge."
Boykin says that the officers involved in the McDonald case filed false reports to back up their claims. None of them have been charged, and those involved are still working and being paid.
"We all saw the video, and I can deduce in 13 seconds that this was a murder in the Laquan McDonald case—this officer shot him in the back and shot 16 times," Boykin says. "This is wrong. We wouldn't treat an animal this way, so why would we allow for officers to treat a human being this way?"
When it comes to the Chatman case, Boykin believes the officers also pursued a shoot first, ask questions later mentality.
"That should never have happened," he says. "The culture is set by the superintendent of police—this superintendent, Garry McCarthy, is gone now. But they mayor ultimately selects the police superintendent. We must send a signal through the Chicago Police Department that this type of behavior will not be tolerated."
Chicago Mayor Rahm Emanuel has pursued some reforms, but only after bystander Bettie Jones, a 55-year-old mother of five, was, according to the Chicago Police Department, "accidentally struck and tragically killed" during an altercation with a 19-year-old man having a mental health episode. The man in question, Quintonio LeGrier, was killed by police after he was shot seven times.
"The mayor has ordered crisis intervention training for all police officers, and he's ordered tasers to be available in all police units," says Boykin. "I think those are necessary things that will help, hopefully, to save lives. But the other thing that the mayor should say is that individuals should not be shot in the back. If someone is fleeing a scene from a carjacking [like Chatman], does the guy deserve to die?"
Boykin says lawmakers in Cook County—the place where Chicago is located—plan to push the Illinois legislature to adopt a new law that would allow the governor to mandate that a special prosecutor be appointed to examine cases involving police and unarmed civilians.
"It's so that there is no question that justice and fairness will be done in police involved shootings, and that this cozy relationship between prosecutors and police won't impede the justice system from flowing," he says.