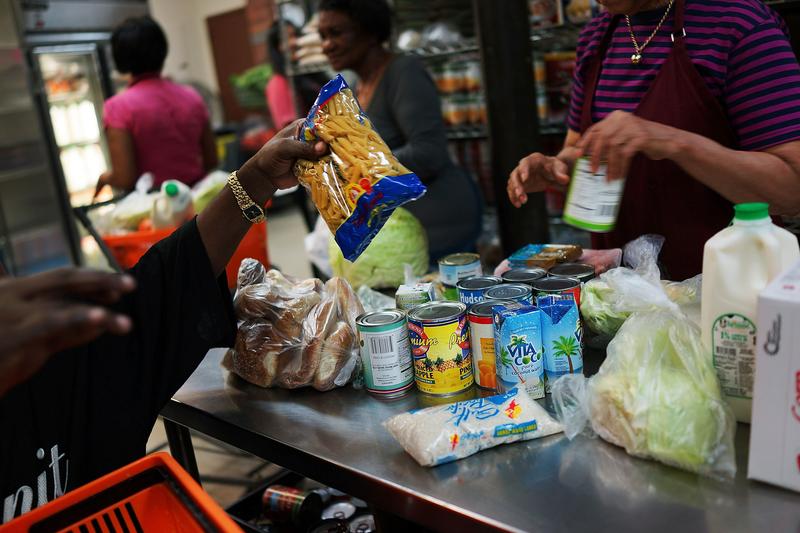 Last Thanksgiving about 46 million turkeys ended up on dinner tables across the country. That's 736 million pounds of turkey meat.
But not every American has the option to choose what size bird they'll have or the number of sides they'll eat in their Thanksgiving spread.
For many of the 47 million Americans on food stamps, Thanksgiving this year will be difficult, and made worse by cuts to SNAP assistance that began rolling out November 1. For America's hungry, the holiday may not be so bountiful.
Joel Berg is the executive director of the New York City Coalition Against Hunger and author of "All You Can Eat: How Hungry is America?" The Takeaway is also joined by Mary Coleman and Jennifer Peguero, two women who have experienced the difficulties of building a feast when there is little to go around.