The Takeaway
Ann Druyan, Wife of the Late Carl Sagan, Reflects on 'Cosmos,' Now and Then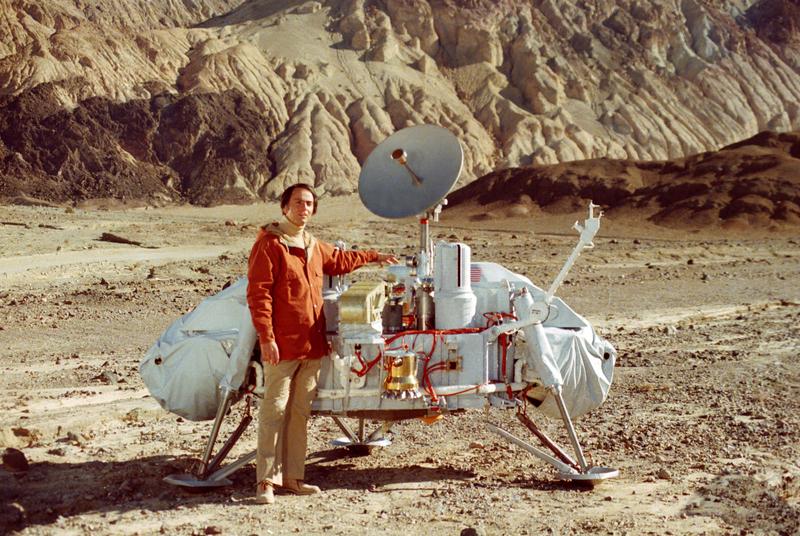 The original "Cosmos" aired in 1980 on PBS, and in just 13 episodes, astrophysicist Carl Sagan captured the hearts and minds of a generation. As Takeaway partner The New York Times recently noted, the original series had such a dramatic impact on so many Americans that the Library of Congress designated the book version of the show as one of 88 books that shaped the United States.
This Sunday, more than 30 years after the original series began, "Cosmos: A Spacetime Odyssey" will premiere on Fox and the National Geographic Channel. Hosted by Neil deGrasse Tyson, the new series pays direct homage to Sagan's original vision, in part because the original and the re-boot share an executive producer in Ann Druyan, wife of the late Carl Sagan. 
Druyan, who is also a writer and director on the new "Cosmos," explains her decision to revive the series.
"If Cosmos should awaken a new community of people who recognize how tiny and fragile our world is and what our responsibilities are to that ancient continuity, I will be truly happy" she tells Takeaway Host John Hockenberry.
"The hope of the future is that the information that has been gathered by the generation of searchers who we celebrate in the Cosmos series, that it needs to belong to all of us—it needs to be widely distributed," she later explains. "Not in a single place, or a few places, for the elite, for the select few. It has to belong to all of us. And that's Neil and Carl and me, that's our ethos."
She also reflects on her marriage to Sagan, who died in 1996. "The greatest thing that ever happened to me was to spend 20 years working with, loving Carl Sagan, creating a family with him. And really, that's the candle burning for me. That's the flame."