Angry Protesters Hit Frelinghuysen Office After Health Vote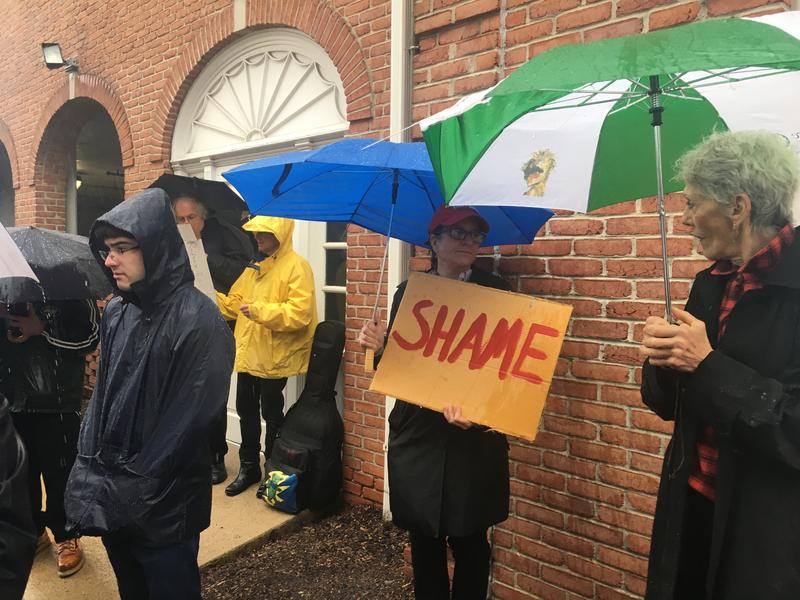 Angry about his vote in support of replacing the Affordable Care Act, constituents of U.S. Rep. Rodney Frelinghuysen (R-Morristown) braved a driving rain to stand in front of his office and wait while groups of 15 at a time were allowed to go into his district office.
Organized by a new activist group, NJ 11th For Change, the residents of Frelinghuysen's district have been asking him for months to vote against the Donald Trump plan to repeal Obamacare. The congressman voted against the first version, but on Thursday he sided with fellow Republicans and voted to pass the bill. 
Edina Renfro-Michel has been battling breast cancer for three years and wrote a letter to the congressman that was hand-delivered during a trip the activists took to Washington. At the time, Frelinghuysen assured the group he wouldn't vote for a bill that took away protections or raised their health care costs (see video below).
"I deserve an explanation about why he held my letter in his hands and talked about how he supports people with cancer and talks about how he supports people with pre-existing conditions and then voted to do the exact opposite," Renfro-Michel said.
Frelinghuysen did not announce what he planned to do before the vote and bolted from the Capitol on Thursday without talking to reporters. He later released a statement on his website.  Frelinghuysen and Rep. Tom MacArthur are the only congressmen from New Jersey who voted for the bill.
Frelinghuysen appears to be caught between two opposing forces. In the weeks leading up to the vote, several news outlets published reports saying he had been threatened with losing his chairmanship of the powerful House Appropriations Committee.  On the other side, constituents are protesting, many for the first time in their lives. And the national Democratic Party has put Frelinghuysen's district on their target list of vulnerable seats worth fight over in 2018.