Anger and Tears in Staten Island for Man Who Died After Apparent Chokehold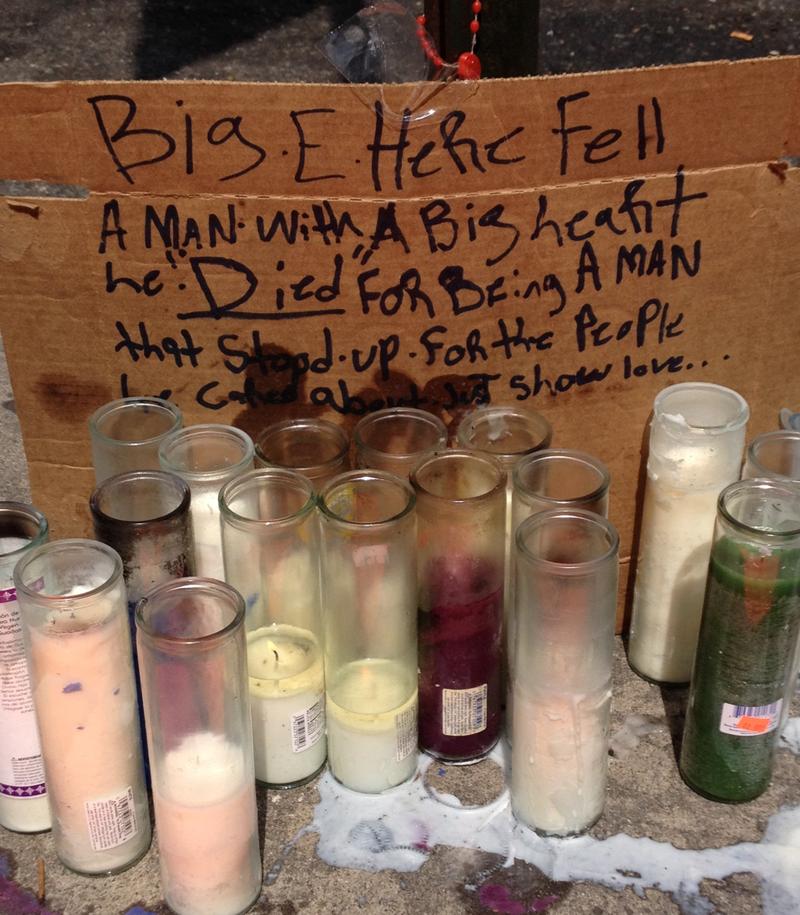 Four medical workers who responded to the scene where a 43-year-old Staten Island man died after an apparent chokehold by police have been barred from taking emergency calls, pending the outcome of an investigation. Two officers involved in the arrest have been assigned to desk duty. One of those officers, Daniel Pantaleo, was stripped of his gun and badge.
Meanwhile, Staten Island residents continue to gather near the Tompkinsville site. On Sunday, a steady stream of people who knew Eric Garner from neighborhood interactions or more personal bonds, shared memories near a makeshift memorial.
Herman Padillo said Garner's kindness was rare. "Every time I'd see the man, he would say how you doing…If you need a dollar, he would give you a dollar," said Padillo, looking upset.
NYPD officials said officers approached Garner about selling illegal cigarettes. Several witnesses said he wasn't hocking loosies, as they're called, but rather, had been breaking up a fight before the NYPD arrived, something they said was not uncommon near Tompkinsville Park. Police Commissioner Bratton said there have been hundreds of 9-1-1 calls over the past year for service within the small park.
After his death, many police reform activists and others complained that the focus on quality-of-life crimes in the city had gone too far. "This tragedy is a grim reminder that aggressive over-policing of apparent low-level offenses does not work and will ultimately lead to unnecessary and tragic outcomes," said NAACP Criminal Justice Director, Dr. Niaz Kasravi, in a statement released Sunday.
A spokesperson for the city's medical examiner's office said the cause of Garner's death is still pending.
Garner's funeral is scheduled for Wednesday evening in Brooklyn.