Soundcheck
Angélique Kidjo: A Joyful, Globe-Spanning Musical Blend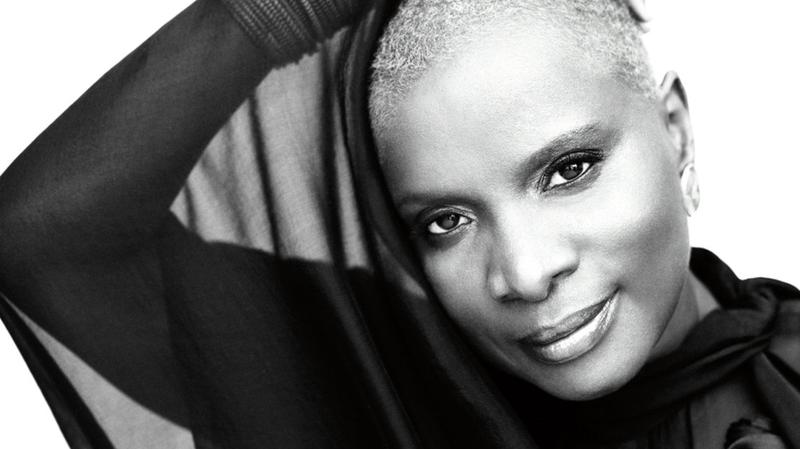 Vocalist Angélique Kidjo, known as Africa's "premier diva," has earned international acclaim for her global mix of jazz, Afropop, and soul. The singer got her start at age 6 in the West African country of Benin, but after her debut, Pretty, Kidjo was forced to flee to Paris in 1983 due to political strife. It was there where Kidjo devoted herself to being an independent artist and studying jazz. Since then, she has gone on to an illustrious, Grammy-winning music career, collaborating with a wide array of artists -- from Carlos Santana and Herbie Hancock to Peter Gabriel and more.
Kidjo is returning with her latest album, Eve, a joyful collection of songs celebrating African womanhood, and showcasing Kidjo performing in a variety of native Beninese languages, including Fon, Yoruba, Goun, and Mina.
And for Eve, Kidjo gathers another impressive lineup of collaborators -- guitarist Lionel Loueke, drummer Steve Jordan, bassist Christian McBride and Senegalese percussionist Magatte Sow -- and guests like Dr. John, Vampire Weekend's Rostamm Btmanglij, The Kronos Quartet and the Orchestra Philharmonique du Luxumbourg.
Hear Kidjo and her band perform songs from the new album (out Jan. 28) in the Soundcheck studio and discuss her upcoming autobiography, Spirit Rising: My Life, My Music.
Set List:
"Kulumbu"
"Awolele"
"Blewu"