Soundcheck
Still Partying Hard: Andrew W.K. And Phillip Crandall Reflect On 'I Get Wet'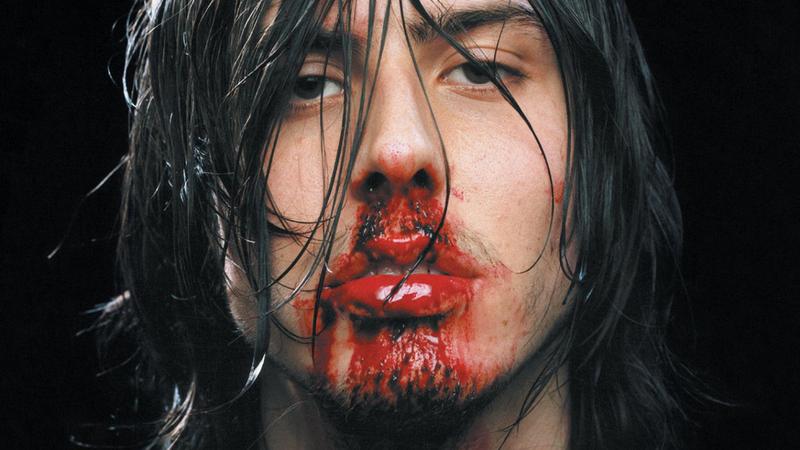 From that first explosive second after you hit play on "It's Time To Party," the first track on Andrew W.K.'s I Get Wet, it's abundantly, gloriously clear why this once-divisive, now-classic record has endured as the prototypical "party rock" album. Released in Nov. 2001, I Get Wet is a celebratory speedball brimming with hundreds of overdubbed guitar riffs, booming bass and joyous pop choruses. This is music meant to be howled at the top of your lungs amid a flurry of beer-guzzling, fist-pumping fans -- or blasted in your car with the windows down, cruising at 90 m.p.h. on the open highway.
With its "Party Hard" and "Party Til You Puke" cheerleader mantra serving as an ever-present seize-the-day message, the album is ridiculous escapist fun. But it also highlights W.K.'s generous and positive spirit -- something that's chronicled in author Phillip Crandall's recent book on I Get Wet as part of the 33 1/3 series. The book also tracks the album's sonic evolution, examines its mythic origins -- and bizarro ties to W.K.'s "Steev Mike" persona -- and why W.K.'s inviting feel good lyrics have won over and inspired fans.
In a conversation with Soundcheck host John Schaefer, Crandall and Andrew W.K. himself delve into the album's creation, share some behind the scenes tidbits, and who W.K. would like to party with.
Interview Highlights
Andrew W.K. on using "party" as a noun and a verb: 
The interesting thing about party to me is the word around party, which in this album is often "we." So it's "we partying" and it's that inclusive vibe of everyone being invited and everyone being able to do what they want to do as a group and there's no one left out in that. I think you need 'we' to have magic in the word "party."
His three picks for his ultimate party guest list: 
I really would like to meet Bach — Johann Sebastian Bach, the original guy. I would really like to talk to him about not so much even his music because that seems beyond description, but more just his ideas about God and life and things like that. And then I would like to meet some of my earlier relatives that I never got to meet, like my mom's dad, who died before I was born. So I would like him to be there. And then Phillip Crandall. Just so he can help document it.